On International Day of Yoga today, MANAS DAS pays tribute to Swami Vivekananda and Paramhansa Yogananda, who popularised yoga in the West more than a century ago
A couple of years ago, I met a young Spaniard, Bernardino, in one of my retired professor friend's house. The young man had come all the way from Madrid to learn Shaivism, meditation and advanced yoga systems of India.
My friend, a Sanskrit professor with vast scriptural knowledge, had been doing spiritual sadhana for many years. The 35-year-old, Spaniard, an engineer by profession contacted him, after reading his paper in an international magazine and came to stay with him to learn the scriptures and yoga.
I was delighted to see his enthusiasm in learning and was curious to know how he being a man from the West, where people are usually anchored to material pursuits, chose spiritual exploration.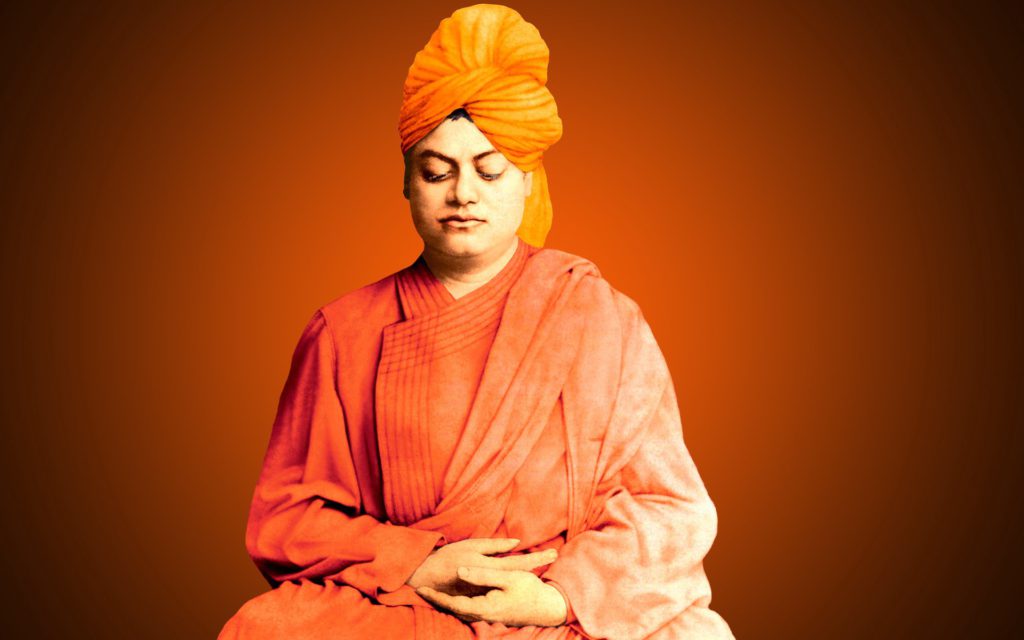 He smiled and informed me that the young generation in the West are now more interested in oriental spiritual systems and yoga. Many of them have gained spiritual knowledge of India and are trained from various yoga schools.
He revealed that in Madrid from where he hailed there are more than 400 yoga training centres. Explaining to me his understanding of yoga, Bernardino said the
word 'yoga' comes from Sanskrit, which means to unite or to join, symbolising broadly a union of body and consciousness.
While the West is engrossed in spirituality and yoga, we in India have almost forgotten the ancient practice that helps in building a sustainable physical, mental and spiritual state for human beings.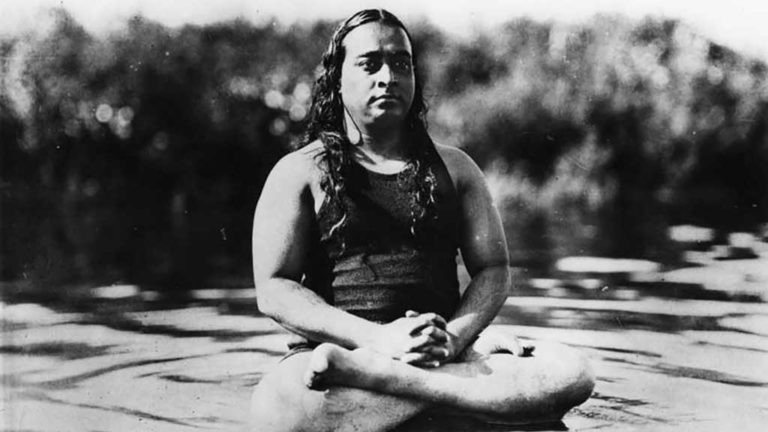 Prime Minister Narendra Modi in his address during the opening of the 69th session of the UN General Assembly, said: "Yoga is an invaluable gift from our ancient tradition. Yoga embodies unity of mind and body, thought and action."
Recognising its universal appeal, on December 11, 2014, the United Nations proclaimed June 21 as the International Day of Yoga by a resolution. Since then, the credit for popularising yoga in the world, is being attributed to PM Modi, often in our country.
But the fact of the matter is that more than hundred years ago, Yogamruta ― the nectar from India ― was introduced in the West by our great spiritual masters. Swami Vivekananda was the first known monk who introduced yoga in the West. .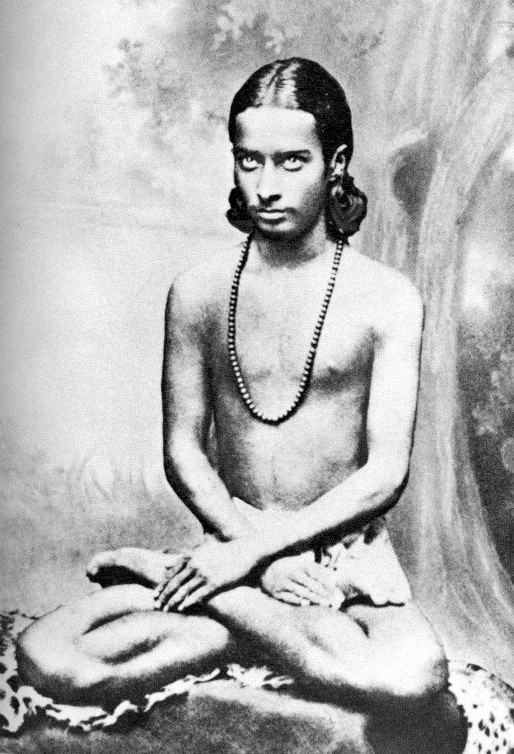 Swami Vivekananda demonstrated some yoga postures at Chicago where he introduced Hinduism in the 'Parliament of the World's Religions' in1893. These postures created a stir in the West and laid the ground for welcoming of many more monks, sages and spiritual masters and swamis from India in the years that followed. Millions of people started practising yoga in the West.
Vivekananda first spread the great Vedic hymn of Vasudhaiva Kutumbakamthrough his forceful strong voice declaring: "I am proud to belong to a religion which has taught the world both tolerance and universal acceptance. We believe not only in universal toleration, but we accept all religions as true. I am proud to belong to a nation which has sheltered the persecuted and the refugees of all religions and all nations of the earth."
Incidentally , in the same year,1893, another great soul descended on Indian soil, who was named Mukunda Lal Ghosh by his parents. Mukunda later transformed into Swami Yogananda, who through his impeccable soft manners taught the West the science of Kriya Yoga that Bhagavan Krishna refers to twice in the Bhagavad Gita.
Lord Krishna said, "Offering the inhaling breath into the exhaling breath and offering the exhaling breath into the inhaling breath, the yogi neutralises both breaths; thus he releases prana from the heart and brings life force under his control."
Paramhansa Yogananda introduced millions to the teachings of meditation and Kriya Yoga through his Self Realization Fellowship in America and Yogoda Satsanga Society in India. He lived his last 32 years in America and influenced the yoga movement in Western countries. Yogananda was known as the 'Father of Yoga ' in Western countries.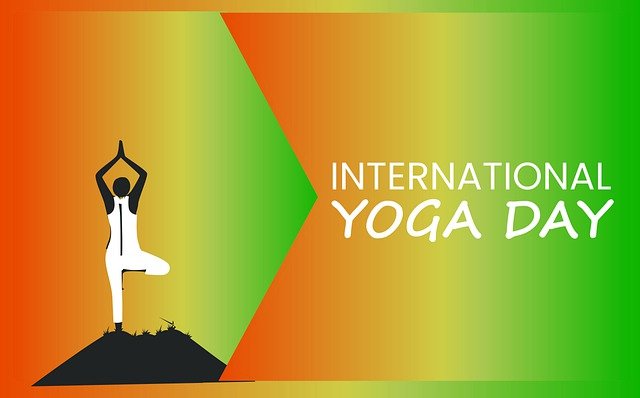 In fact, the Government of India much before 2014, created the modern yoga revolution in the world by allowing foreign nationals to be trained in the four famous yoga centres in India, namely the Central Govt Yoga Centre (Kaivalyadhama), Lonavala from 1924; Sivananda Yoga Vedanta Academy, Rishikesh from 1948; Bihar School of Yoga, Munger, from 1963; Vivekananda Yoga Research Centre, Bangalore from 1986.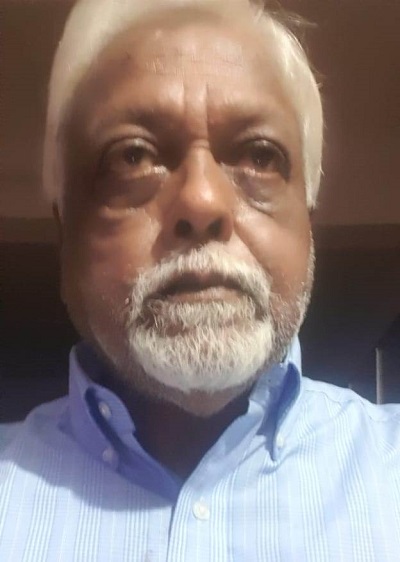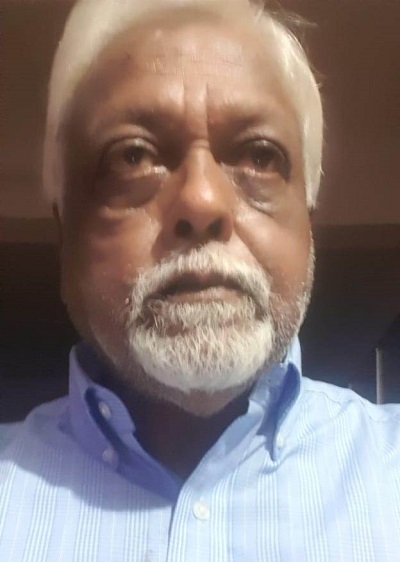 Millions of people from around the world crowded these centres to learn yoga. In these institutes, students were trained mainly for two types of popular systems. One was Yoga Nidra developed by Paramahansa Satyananda Saraswati of the Bihar School of Yoga in 1970. The other one was Cyclic Meditation developed in 1986 by Dr Nagendra at the Vivekananda Yoga Institute.
When India is awakening the world to embrace Light, where do we stand really? In this context, I would like to quote a proverb, "At the bottom of the lighthouse, it is dark."
May our young generation be drawn towards yoga to build a strong society of pure thinking; healthy in body, mind and spirit.
---
Manas Das, is a graduate in Law, with a Science & Cost Accounting background from Cuttack, Odisha. He is a well-known poet and writer and writes both in Odiya and in the English language. Hailing from a cultured, humble family and pushed into entrepreneurship, he set up and managed a pharmaceutical manufacturing company for 44 years. He lives with his wife Lipipuspa in Odisha, and is blessed with a son and a daughter.