On Father's Day today OSWALD PEREIRA narrates the true life story of a beggar who was given employment by his father
A man had been begging for many years in our village, Kolbad, in Thane. Most of the villagers would chase him away, as he stood with his hands folded, pleading for money or food. A few would have pity on him and give him a coin or a stale loaf of bread.
On Sunday morning, November 4, 1962, when the man stood begging outside the gate of our home, Green Villa, he was surprised when he was invited inside by Daddy. My father, Cyprian Pereira, was standing outside on the balcony, enjoying the cool morning breeze. My brothers, Collin, Elphege and I were standing beside him, giving him company.
That's when we heard the beggar's plaintive, high-pitched cry in Marathi, asking for food and money. Daddy shouted in Marathi, "Open the gate and come in." The beggar looked perplexed, as I wonder if he had ever been invited even inside any resident's compound in Kolbad.  People would generally go out themselves and give him their doles.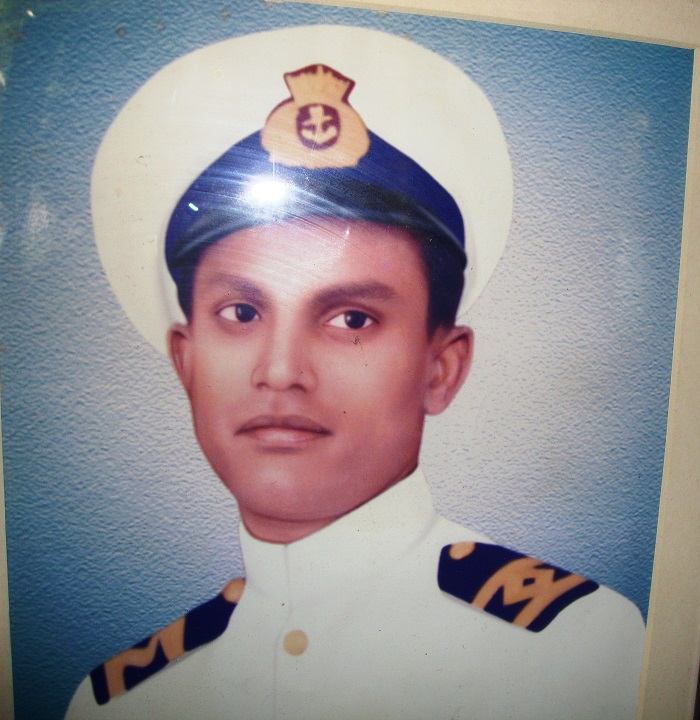 Daddy beckoned him to come closer. He walked slowly and hesitantly towards where we were standing. Although he stood a few feet away, he smelled like a public dustbin.
He had dirty matted hair and a jet black shaggy beard. He was wearing what might have once been a blue night suit with white stripes. The night suit was now riddled with several holes and his brown canvas shoes may have traversed scores of kilometers, for there was hardly anything left of them; the soles were flapping on the ground as he walked and I could see his toes, with long dirty-looking nails, peeping out.
However, despite his unkempt, dirty look, he didn't look starved or weak. He seemed quite strong and I could see glimpses of his strong forearms and muscular biceps peeping out of his torn garment. He looked too strong for a beggar.
Daddy seemed to have read my mind, for I heard him asking him in Marathi, in a compassionate voice: "Why do you beg, when you look so strong and healthy and capable of working?"
"Will you give me a job, Saheb?" the beggar asked, smiling.
"Yes," Daddy replied.
My father drew out his wallet from his pocket and offered him fifty rupees. The beggar grabbed the money and clutched it tightly in his right hand.
My brothers and I looked at each other, opening our mouths in surprise. My mother, Maisie Pereira, too had joined us at the balcony by then, drawn out from the kitchen by the conversation between the beggar and Daddy. My two younger sisters, Cora and Marlene, were holding Mummy's hands, looking scared as the beggar was now grinning widely, showing his dirty yellow teeth. Mummy had arrived just in time to see Daddy give fifty rupees to the beggar, a lot of money in those days.
My father asked me to go inside and get him a pen and a notebook. Daddy asked the beggar his name. We all looked on with great curiosity as Daddy tore a sheet from my notebook and wrote an introductory letter addressed to the security officer of his company, Amar Dye Chemicals, requesting that the man be allowed entry into the factory. Daddy worked as chief engineer in the company. My father folded the letter and wrote on its blank face, the address of his factory in Kalyan.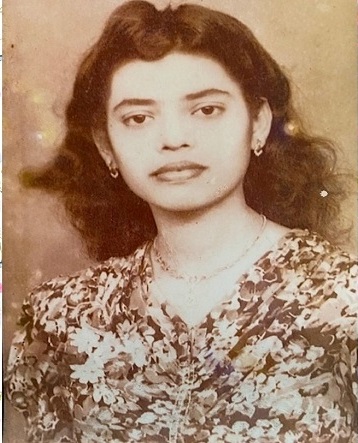 "Get yourself new clothes and shoes, have a bath and come to my factory at 9.30 a.m. sharp tomorrow," my father said.
"Can you read the address?" Daddy asked him.
"Yes, I have studied till fifth class," the beggar said, smiling.
The beggar pocketed the money and the introductory letter and walked away, laughing.
My mother never interfered in my father's generosity binges, but this time she was really upset about Daddy splurging so much money on a beggar. But she kept her temper under control and even managed to laugh, as she asked, "You really believe he is going to come to your factory for work?"
"Yes, I am sure, he will," he replied, confidently. But Mummy didn't seem convinced at all. "You have children to feed and clothe, so don't waste your hard-earned money, in these difficult times," she said and walked away in a huff.
****
On Tuesday, December 25, 1962, on Christmas day while we were busy celebrating, a clean-shaven, tall, dark man, dressed in black trousers and a white shirt, a red-flowered tie and gleaming black shoes, knocked on the door of our house. Daddy who was the quickest on his feet rushed to the door and opened it.
Standing outside, the tough-looking and somewhat handsome man was smiling like a newly married groom. He had in his hands a box of sweets. Daddy invited him in and asked him to sit down. My father introduced the man to Mummy and us children.
"This is my new assistant, Pandurang Shinde."
The man stood up, bowed his head, handed over the sweet box to Mummy, and left.
"Have I seen this man before?" Mummy asked.
"You have seen him many times for the past few years," Daddy replied.
"No, I haven't or I didn't recognise him," she replied.
"You would never recognise him," he said and kept quiet.
Then at lunch, when my father eyed the sumptuous feast on the table, I saw a tear trickle down his cheek. Daddy was not an emotional personal and he never cried.
But now Daddy was shedding another tear, as he said, "I made a big mistake by not asking my assistant to stay for lunch."
"Yes, honey, you should have," Mummy said, seated next to him, stroking his head, affectionately.
He looked up at her and shed another tear. "Would you have eaten with him?" he asked, wiping with the back of his hand, the tear that was slowly trickling down his cheek.
"Why not?" Mummy asked. "Even if he is only your assistant, isn't he earning an honest living like you?"
"Yes, he is earning honestly, but he was once a beggar."
"What are you saying, honey?"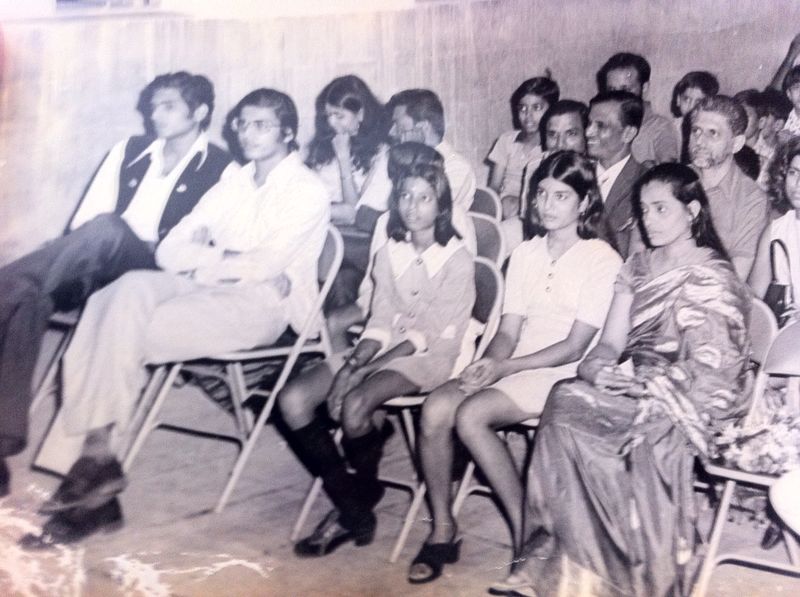 "Yes, Mooney, he is the same beggar whom I gave fifty rupees to start a new life."
We all had lots of tears in our eyes, which fell over the rich Christmas food in our plates.
"I am proud of you, honey," Mummy said, sobbing.
"We are proud of you Daddy," we five children said, clapping and then wiping our tears of joy.
The youngest child, Juliana, still a baby girl-in-arms, seemed to gurgle with laughter in Mummy's lap.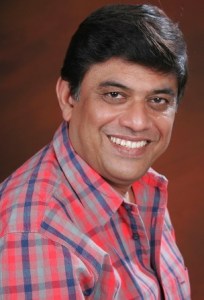 ****
On Christmas day, the next year, the former beggar Pandurang Shinde, arrived at noon, with a sweet box. We all insisted that he stay back for lunch. Then for some years, he was our guest of honour for lunch every Christmas. After several years of working diligently as a helper in Amar Dye Chemicals, Pandurang was promoted to the rank of supervisor.
A few months later, he arrived in our home, with not one but two boxes of sweets. He held one box and his beautiful wife was carrying the other.
---
Featured Image: Pic of the author's parents at their wedding
Oswald Pereira, a senior journalist, has also written eight books, including The Newsroom Mafia, Chaddi Buddies, The Krishna-Christ Connexion, How to Create Miracles in Our Daily Life and Crime Patrol: The Most Thrilling Stories. Oswald is a disciple of Paramhansa Yogananda, and practises Kriya Yoga.