The author, JAYANT JAYNEEL shares his deeply moving personal story of pain and betrayal through his adolescence and of how he found solace – and healing – through several trips to the majestic Himalayas
The mountains are my mentor. They give me peace and perspective. When I am in the mountains, I feel purposeful, loved, protected. It is as if they want me beside them, and they do not want me to go. It is as if the mountains speak to me. All one has to do is to be willing to hear them.
As I happily riffled through my childhood photos, I went back in time reminiscing about my many travels that the old printed reel photographs brought over me. It was so much better than the right and left, up and down swiping we now employ on on our devices to look at old memories. There are some things you just can't relate with technology and old photos top that list for me. A question has been hovering in my mind recently – how come I fell in love with the outdoors, specifically the mountains. Why don't I like to go clubbing? Or indulge in small talk or just hang out and drink a few beers with friends? How come my first instinct is always to book a ticket for some mountainous region? Why not a coastal destination? Or a metropolitan city?
The answer is quite simple – 'The mountains have been etched in my heart for a long time.'
It all began in 1990 when I turned one. My parents took me to Mussoorie, in Uttarakhand – a hill station in the foothills of the Garhwal Himalayan range.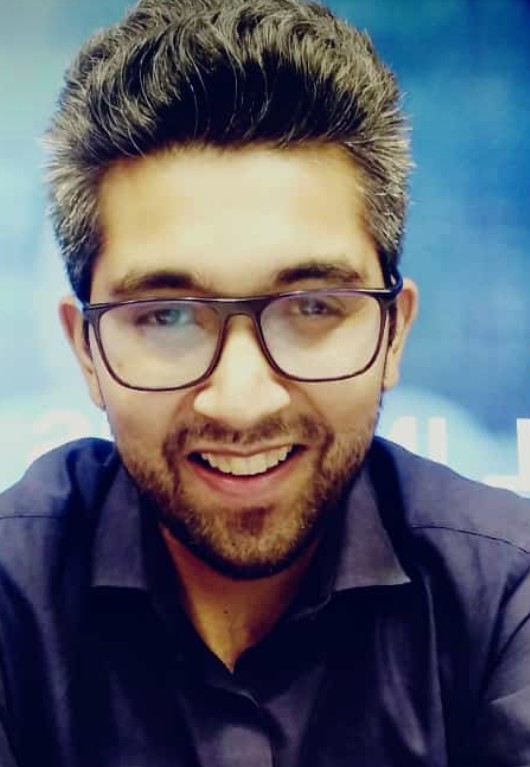 With a heavy heart, I have to say that my parents are not together any more. As much as I desire togetherness and strong familial bonds, some things are inevitable and are not meant to be.
But on the other hand, some things are certainly meant to be and are so deep-rooted, that no matter how many times you go off track, they will inevitably lead you on the trajectory you're meant to tread on.
My first trip made me into the traveller I am. The way I look at the mountains, the way I talk to them, the way I'm so comfortable in their presence, the endless conversations I can have with people while I'm travelling is because of this trip. Maybe my parents trained me, maybe I was meant to accomplish a task left behind from my past life or just maybe, there is an unknown life path still waiting for me to explore.
The formative years of a child are very important. The way you act and whatever values you inculcate in them, together with the environment at home sets the foundation for children to grow up in and reflects the way you raise them. I grew up in a nomadic atmosphere, but unfortunately, it robbed me of the most important part of me as a child – of my innocence and naivety. These are the traits that make a child's life wholesome.
My father took a job abroad when I was just two years old and I was left alone with my mother. Whenever my father came back on vacation, we went for a holiday to the mountains – mostly in the foothills of the 'Himalayas'.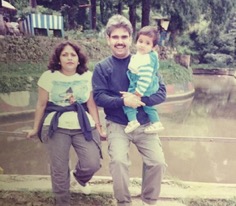 In 1998, when I was at boarding school, I went on a school trip to Kasauli, in which day hikes with flora and fauna lessons were included. That was the first time I had gone anywhere without my family, but strangely I didn't ever feel alone. The mountains took me in their arms and sheathed me, and created an everlasting bond without me anticipating where this new relationship would take me.
In 2000, I went on a camping trip with an outdoor travel company, Idiscoveri camps with my school friends where we hiked through the forest, played games based on 'unity' and even spotted leopards. The trip further turned me into a lifelong adventurer and explorer.
I can barely remember if my father was there with us after 1998, especially in my formative years, and in the many years after that. He would turn up for three weeks, every year. Finally, he made it habitual and left us permanently one day in 2012. After a lot of anger and hate, I have finally reached the point when I don't blame him anymore. Life is complex and I guess that some people are just not meant to stay together.
But the years from 2000 to 2012, were tumultuous for me. Those were twelve years of very little happiness and more of chaos, mental pain, loss of love, confusion, unstoppable struggles while I confronted betrayal and struggled with feelings of abandonment.
During this time, I did a lot of travelling, but it was to one beach destination after another, and never to the mountains. I traveled to Singapore, Malaysia, Thailand, Bermuda, Goa, Orlando, and a whole lot of other places; both dry and coastal regions, but it are only the mountains that give me peace and perspective. I am not at all a beach person, I realised. But the mountains do the magic for me.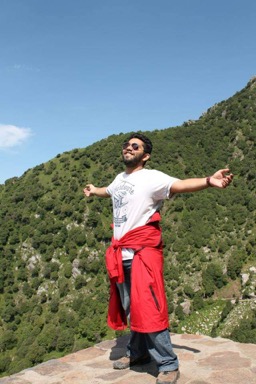 My personal circumstances had made me into an absolute wreck. From battling with addiction, bad company, spending money recklessly, I had dived deep into a barrel of atrocities. It was as if I was in a quicksand situation. It was only in 2013 that I finally had a spiritual awakening and was liberated. .
In 2012, after my father had left us for good, I realised that I was no more in pressure and constant agony. It was then that I purchased a DSLR camera – a Canon D600 and joined a photography institute at the 'Delhi School of Photography'. I did basic and advanced courses and travelled with my batchmates and lecturer to exquisite places where we clicked beautiful photographs.
This gig eventually led me to an unpaid internship at an advertising firm as a trainee copywriter and in May 2013, I travelled with my colleagues for the famous trek to Triund at the Dhauladhar ranges. I found myself in the mountains again, with freedom to explore my way. In the process, I was liberated from the pain I had accumulated through the years. The mountains spoke to me, made me happy. I felt like I was back home, and found a sense of belonging.
Triund is a highly technical and intense 10-km trek starting from Dharamkot, passing through oak and cedar trees.
In September 2013, I went for a trek with my photography school friend to Hatu Peak, Narkanda, above Shimla, at an altitude of 2708 meters on the Hindustan-Tibet Road. It is famous for its apple orchards and is a ski resort in winter.
People say it is an ideal retreat for tourists who seek seclusion in the mountains but it is so much more than that. It is as if the mountains communicate with you, as if the sky is generous and allows us our existence beneath; it pours as if the showers are meant to baptize us all. It is as if we are meant to be there and expand our horizons about nature.
I was no longer a wreck. I had changed. I was awake and evolved because 'the Himalayas woke me up.'
---
A wanderer by soul and a writer by heart. Jayant Jayneel has donned many hats: from sales, marketing, content, copywriting, food & beverage services and training and development. But when he has a pen and a notepad – he is the most comfortable, as if it is his natural habitat. When he does not write he is usually found reading, talking to dogs and talking about or travelling to the mountains. 
Featured image courtesy: Wikipedia