We are a team of writers and editors who have worked for the best media houses and publishers in the country. We also ran our own enterprises and thought it was now time to share our knowledge and experience with you through https://yourspositively.com
It's your daily, go-to website for a dose of happy, wholesome info that has a distinct spiritual flavour. YoursPositively is a website on subjects like God, love, compassion, forgiveness, faith, prayer, gratitude, meditation, seva or service, giving and wellness.
There are a wealth of articles on healthy living ― and even on gardening and working with soil to grow organic wonders for your table.
Our writers are gurus and seekers with a deep knowledge of spirituality. You will also find a wealth of spiritual insights from revered names in the spiritual realm and from individuals who will motivate you with how they awakened their consciousness to work for humanity.
The articles you read in YoursPositively will set off that spark within you that is just waiting to be ignited so that you look upon all of earth and humanity in the spirit of Vasudhaiva Kutumbakam, everyone on Earth is part of one big family.
Most importantly, yourspositively.com is a place where you can find answers on how to deal with the stress and struggles of daily living in our valuable section on Practical Spirituality.
In healthy living, you will find plenty of useful tips on how to grow your own kitchen vegetables on your terrace and on baking healthy snacks at home. There are fitness tips on yoga and how to put your time to good use.
Welcome to Your World.
TEAM
OSWALD PEREIRA
FOUNDER, PRINCIPAL PARTNER, CHIEF EDITOR: Veteran journalist and author of eight books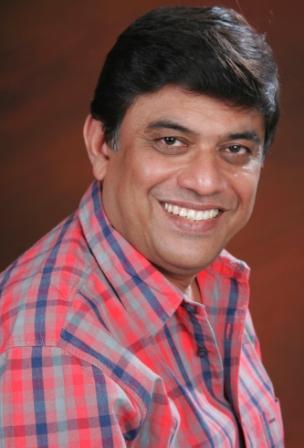 Oswald Pereira, a senior journalist, writer, an entrepreneur and a yogi, is the author of eight books, including the popular novels, The Newsroom Mafia, Chaddi Buddies, The Krishna-Christ Connexion; and the non-fiction books Crime Patrol: The Most Thrilling Stories and How to Create Miracles in Our Daily Life. His spiritual articles have appeared in several Speaking Tree anthologies published by The Times of India.
He has worked in mainline newspapers and magazines in senior editorial positions in India and abroad, including The Times of India, Financial Express, Outlook, and Times of Oman. Oswald was also editor of niche publications on infrastructure and defence and has taught at The Times School of Journalism. In his forays outside journalism, he was Group Vice President of an IT company and owner of an image management consultancy and an editorial services firm. Oswald is a disciple of Paramhansa Yogananda, and practises Kriya Yoga.
REENA SINGH
FOUNDER, MANAGING PARTNER, EXECUTIVE EDITOR: Senior journalist, ace editor and English language expert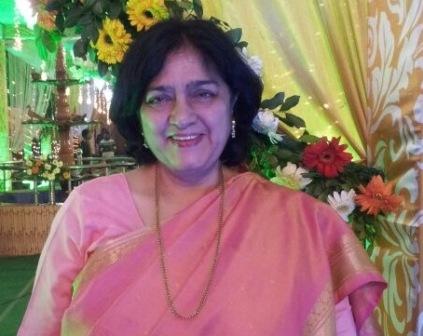 Reena Singh has more than 37 years' experience in senior editorial positions in The Times of India (TOI) and Genpact. She was Deputy Editor with TOI's spiritual newspaper, The Speaking Tree, where she spent more than eight years. She has worked with the TOI group for more than 22 years, in editorial positions, for four of their top publications, including Femina, The Times of India newspaper and Delhi Times. She is also a fine writer and has written front page and cover stories for all the publications she worked for.
She is obsessed with the English language, its nuances and the finer points of Grammar. In 2001, Reena took a break from mainstream journalism and worked for the eLearning division of Genpact, as editor for 10 years. She held 150 workshops on English grammar and writing at Genpact. She imbibed the six-sigma rigour at Genpact. Zero-defect in editing has now become part of her DNA.