Think, Feel, See, Speak Positively
(Painting by Dr Pushpa Chaturvedi)
For a Fellowship of All Religions
How To Live In Harmony With Others
Workplace Ethics and Values
Create Happier Employees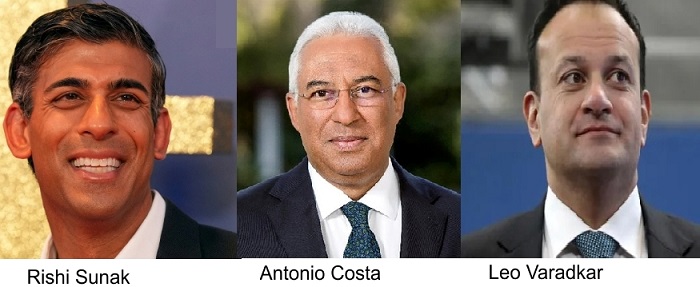 Three European PMs of Indian Origin
We have three European PMs of Indian origin. Should that make us proud? Not really, for we should concentrate instead on taking pride in the achievements of our own democracy and constantly make efforts to better ourselves, says OSWALD PEREIRA
There's a WhatsApp forward doing the rounds, headlined, What Makes Rishi Sunak Different In India? Mr Leo Varadkar, the current Prime Minister of Ireland is of Indian descent. The WhatsApp forward states that as late as 2003, he completed his internship at KEM, Mumbai. But India does not talk about him. Varadkar's mother is an Irish Catholic and his father is a Maharashtrian.
Our research shows that Varadkar resigned as PM in February 2020, following a crushing defeat, but is set to return as PM in December 2022, for a term of two-and-a-half years under a coalition government arrangement.
The WhatsApp forward also says that Antonio Costa, the current PM of Portugal is of Indian descent born to parents from Goa. But India does not recognise him. He has been PM for two terms.