Think, Feel, See, Speak Positively
(Painting by Dr Pushpa Chaturvedi)
How To Love Getting Older
Heal Yourself the Ayurveda Way
Veg or Non-Veg: The Choice is Yours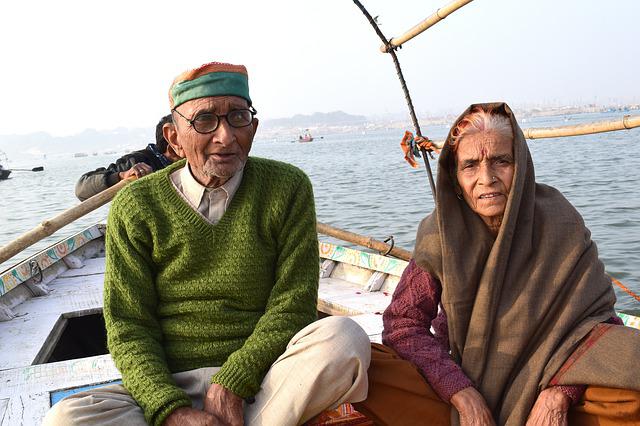 Winning the War Against Old Age
As the traditional joint family system has crumbled, old age has now become a battle which can be won by drawing on our great spiritual reserves, says BATURAM NAYAK
Ageing is a common human predicament. With age come inescapable physical and mental issues of pain and suffering, which we never imagine in the early stages of life. As one crosses the fifties, health issues crop up ringing an alarm bell, prompting us to slow down and reorient our priorities.
However, in our traditional joint family system, which is not a nuclear one but a social unit consisting of parents, sons, daughters, uncles, aunts, grandchildren and grandparents, family issues are galore, calling for shouldering additional responsibilities. The positive aspect of the joint family system is the sharing of responsibilities, keeping the synergy of interpersonal relations vibrant and alive.
At the heart of such a family lies a spirit of joy, which reinforces the relationships of one another, starting from a baby to the grandparents to the son, daughter and in-laws … each relationship being respectably unique.