DR PUSHPA CHATURVEDI shares with readers her deep insights into what life is about and what it is not
Life Is About
Life is about sunsets and sunrises that each one of us has had
Some full of laughter and surprises
Some that made us oh! so sad.
Life is about memories of the past and smiles and tears of today
With thoughts of the coming future
Hoping to wash our fears away.
Life is about accepting both its sides
Embracing the good and the bad
Knowing the truth that nothing lasts
Neither being glad nor being sad.
Life is about loving someone special
Who means the whole world to you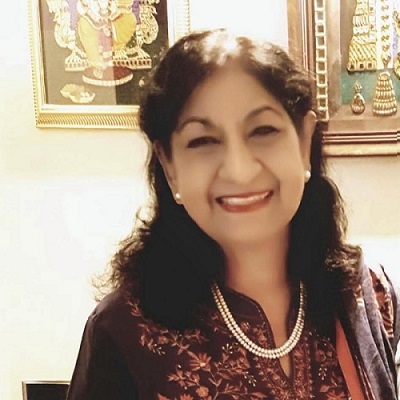 And when snatched away by fate
You cry a bucket
Till life teaches you what to do.
Life is about learning to let go of the burden that weighs you down
For no one gets all that you swoon for.
Life is about gathering courage and hope when hit by an unexpected stroke
Then finding a new way to smile and say,
Oh! Life you can never break me.
Life is about the child living in us
Even as we add years and grow old
Life loves to be happy without a fuss
In small silly simple ways of its own.
Life is about the love and hugs
We need to feel secure and add joy to our lives
It's about forgoing selfishness and greed
And helping lift others to smile and thrive.
Life is about moving on with the waves
For fighting them makes your energy cave
Be like water; flow without resistance
Enjoy the journey
Don't think of the destination.
Life Is Not About
Life is not about freebie rides
For you are not passengers any more
You are the crew
Who need to steer yourself
Towards the humanity shore.
Life is not about receiving favours
You are not here to live a wasted life
You are here to contribute to world peace
And live free from strife.
Life is not about an enjoyable sport to be watched from a distance
It's about discovering your potential
By your hard work and persistence.
Life is not about roses and smiles
To cry in pain, to cry in happiness
Are signs of good health and not weakness
Crying cleans your soul to feel whole once again.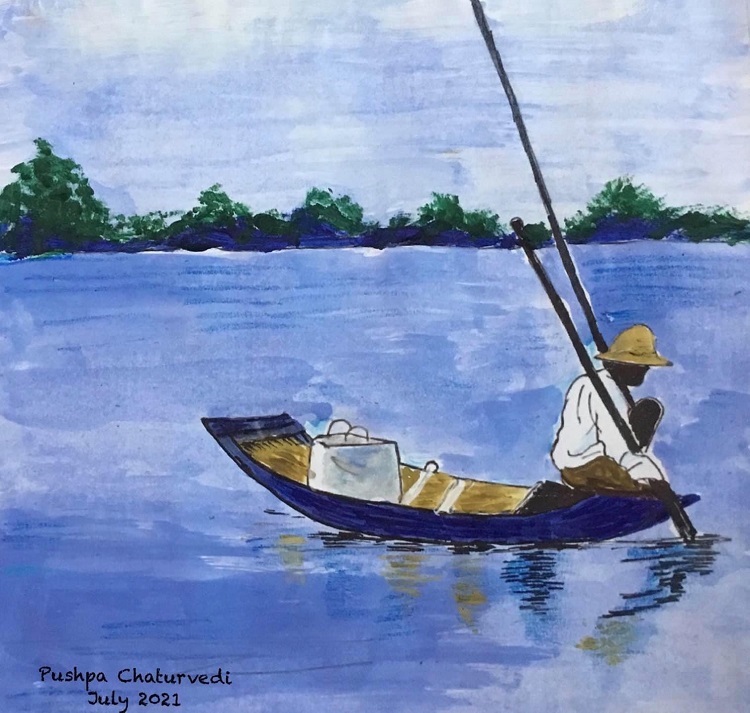 Life is not about leaving the past behind
It's about carrying past lessons
To help brighten your present to shine
For, past life experiences are hidden blessings.
Life is not about being ashamed of your past
It's through your past journey that you paved your way
Accept its contribution and celebrate its connection
For making you the awesome person you are today.
Life is not about dwelling on dreams and forgetting to live in the present
Dreams do motivate to keep up your pace
But be awake to the 'now' in all its content.
Life is not about walking only on the earth
Occasionally have your head briefly in the clouds
Wonder, awe, magic and miracles still have a place
Let your imagination create what makes you proud.
Life is not about getting all the answers at once
Often complicated questions have simple answers
Be calm, have patience and work step by step
For living with stress and worry is akin to cancer.
Life is not about whether we can do it
It's about whether we should or should not do it
We gather knowledge but to apply it with wisdom
We need to understand which ripples create drift.
Life is not about forgetting others
Hurting them and putting yourself first
Life is walking together
And looking after each other
For actually we are all just walking each other home!
What life is about, and life is not about
It's all about our mind reflections.
---
Both paintings used to illustrate this ode to life are by Dr Pushpa Chaturvedi
The author requests readers to contribute their understanding and perceptions of life
Dr Pushpa Chaturvedi, a paediatrician with over 50 years' experience, is an educationist and researcher, with over 100 research publications, mainly on social paediatrics in renowned medical journals. Ex-Professor and Head of Department of Paediatrics, MGIMS Sevagram, Wardha, she is a thinker, writer, poet, artist and a spiritual blogger with over 500 blogs to her credit. Dr Chaturvedi is also a keen traveller, music and nature lover.