Amidst the hate mongering fanned in different parts of the country, entrepreneur and philanthropist ASEEM KUMAR found communal harmony prevalent in Bihar, even as he witnessed a Muslim woman assist the pundit at his niece's marriage ceremony
Having a potbelly in Bihar is a sign of well being and prosperity. This is reflected in the popular expression: खाते पीते समृद्ध लोग हैं. Moreover, the Bihari folk have a large, loving and accommodative mindset, which I like to call mind belly.
We all keep cribbing about growing intolerance and animosity in UP and Delhi, but during my repeated visits to Bihar ― Patna, Dharbhanga, Buxar ― I have only seen love and respect between communities. Not even a rikhshaw puller initiates any topic on relegious disharmony. Yes, they do talk about poverty, infrastructure, unemployment and civic issues.
The street economy is booming and in general the people look happy. Certainly, the happiness quotient is higher as the aspirational pull is moderate.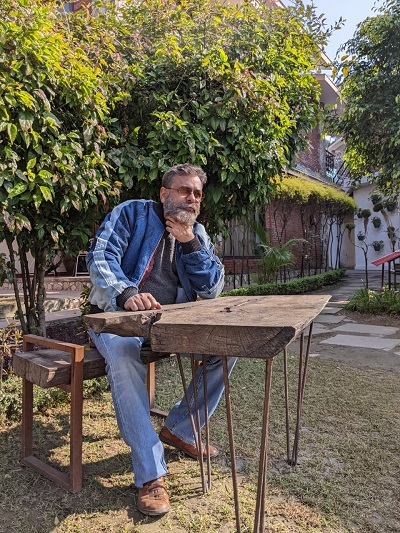 Last week, I attended my niece's marriage ceremony in Patna. Other than the totally traditional marriage where we all cousins had hearty talks with repeated bouts of laughter, there was something I found not normal, in these times ― it was, indeed, an eye opener.
In every ritual in the marriage, right from Dwar Pooja, Mandap Pooja, Vivah Manta, Sindhoor Daan and upto Bidai, I found a Muslim woman, Khatiza Begum, alongside a pundit, helping him with ingredients for different rituals.
And at times, the woman was reminding the pundit of certain rituals and mantras. I mean, she was like a complete guardian taking care of each and every arrangement. She spoke in chaste Bhojpuri and all her gestures and her posture was like our other family members. She seemed an integral part of the family.
Baffled, I asked my brother about all this, and he said that for the last 200 years, no marriage in the village is complete without the involvement of the nai (barber) family. There is absolutely no feeling of Hindu Muslim or bada chota. No feeling that the Muslim family offers namaaz; no feeling that the family dresses up as per their religion.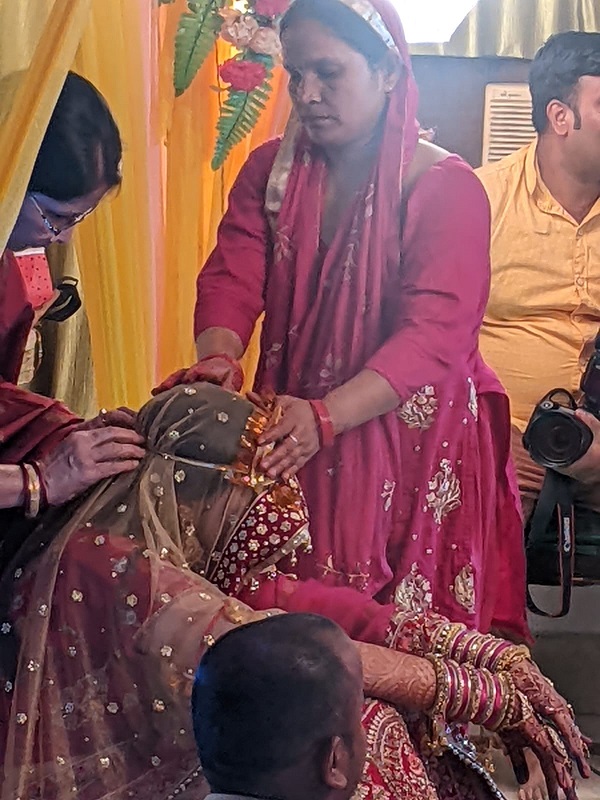 It is so heart warming to learn about this feeling of oneness.
Later, I came to know that there are millions of families all across Bihar where there is immense love, interdependence and a high degree of cordiality between all communities. This is the essence of Bihar.
Let politicians blow their own trumpet, let hate mongers spit venom, let the media entertain narrow minds with staged, heated debates and let some people polarise.
But, let not hatred rule our hearts, let not compassion derail, let not empathy diminish, let not our tolerance decrease, let not our tradition of inclusiveness and trust be dented. Above all, let not love get lost.
Hail the great Bihari people, hail the Verma family of Buxar, hail Khatiza, Mariam and Biddu mia.
How can there be intolerance and hate where the pious ritual of Sindhoor Daan of a Hindu bride is facilitated by a Muslim woman in the presence of hundreds of guests, where none felt uncomfortable. Such is the religious harmony of the people of Bihar.
---
Aseem kumar, an MBA, is an entrepreneur and philanthropist for the last 30 years. A fashion garment exporter, he is a globe trotter.
Featured Image: Khatiza Begum, an integral part of the marriage ceremony sits close to the bride