While the communal warp and weft of several nations lies frayed and tattered, SEEMA MUNIZ outlines the daily pleasant exchanges she shares with a Muslim from her cosmopolitan neighbourhood
It wasn't an exchange really, but a one-way ferry, at least at a material level. Every morning, he handed us a bagful of edible flowers and sacred tulsi leaves for our daily consumption of herbal tea, and some paan leaves as after-meal digestives. We, on the other hand, shoved the goodies in our bag and returned him his empty one with a smile and a, `how are you?', politely followed by, `And your wife?' Our timid thank-yous were not acceptable to him since they transmogrified, what he considered `his little contribution' to our quotidian life into a formality. 'It is my pleasure, ladies," he liked to say to my mother and I in a not-so magnanimous tone. Some days, he would message, "Sorry, no flowers today. My ma-in-law is sick", or "Sorry, no flowers; have to go to a wedding".
"Please don't be sorry," I'd message back. "Remember, no thank-yous or sorrys".
We had met Akhtar Bhai, an avid walker, a naturopathy enthusiast and a practising Muslim during our morning constitutional, which usually doubled up as an excursion to collect wildflowers in the neighbourhood. The flowers were used by my resourceful mumsy and yours truly to churn out a delicious array of herbal teas, jams, chutneys and preserves, depending on the weather and the mood. Akhtar Bhai once watched us manipulating our way across a wild gang of bushes to reach some flowers and wondered what we were up to. It fascinated him to learn that we did not use the flowers to bring aesthetics to our living rooms, nor to offer them as prayers and oblations to the gods, nor to braid them into our hair, but instead to enhance our epicurean and gastronomical experience by adding them as colours, flavours and some sort of spiritual panacea in our food.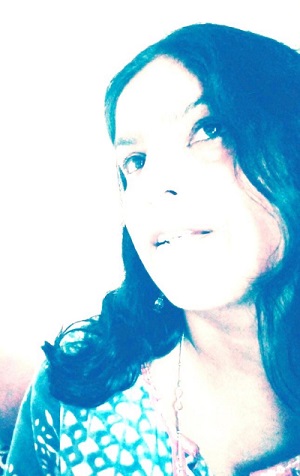 Incidentally, since Akhtar Bhai's morning chore of buying the daily supply of milk led him to a village store close to our house, our paths crossed. And before we knew it, we were getting a bagful of flowers from Akhtar Bhai as well. At times, he would sneak in a seasonal fruit inside, at others, some candies and chocolates. Once when he learnt that my son was ill, along with our daily quota of goodies, we also found a bottle of zamzam water from Mecca, reputed to possess healing properties, much like the holy waters of the river Ganga.
Akhtar Bhai has not only become a regular feature of our life, but mumsy and I, like two spoilt kids look forward to our bagful of goodies. From one bag, the quota has lately increased to two…one with edible stuff, the other with some occasional feathers he finds along the way, or flowering grasses and other non-edible natural bounty which might enrich or embellish our day in one way or the other.
While the communal warp and weft of several Southeast Asian nations lies frayed and tattered, and clashes between different religious factions are ripping people apart, yet small exchanges of flowers and goodwill, such as ours, go on quietly. In our neighbourhood, streams of devotional songs issuing from the nearby Ganesh and Kali temples form a seamless confluence with the adhan being offered by the muezzins in the mosques. And, in the background of these hallowed sounds, gold filaments of the peacocks' call resound in the coconut grove. Here flowers explode into stars and a quiet gratitude lingers on the crooked path, winding languidly by our gate on its way to the village.
---
Seema Muniz, a feature writer with the Times of India group in the nineties, is an avid reader and educationist, who homeschooled her son until tenth grade, while drifting between New York and Alaska with her family. She is also an artist, with a few solo and group shows in Albany, NY, to her credit.
Photo of Sri Krishna Janamsthan temple next to a Mughal-era mosque in Mathura