In India, not all of us are real gardeners. We generally have a mali, a gardener, who does most of the digging, weeding, planting, sowing and watering. All we do is the planning and few of us get our hands dirty. But in Canada, where Marlene Monteath stays, things are decidedly different.
Marlene has been an avid gardener for close to 22 years and does all the hard work, including the digging, weeding, sowing and watering, herself. She spends at least six hours a week tending to her garden. "And that is just time spent on maintaining the garden all through the summer season that stretches from April to late October. Planning begins in March, when it is still cold and I plant seeds in smaller pots indoors. They take a few days to sprout, and by the time summer sets in, these are ready to be planted into the soil outdoors."
"It is time well-spent," Marlene says with a deep sigh of satisfaction. A daily half-hour of watering and weeding is required to keep the flowers and vegetables growing lush and green.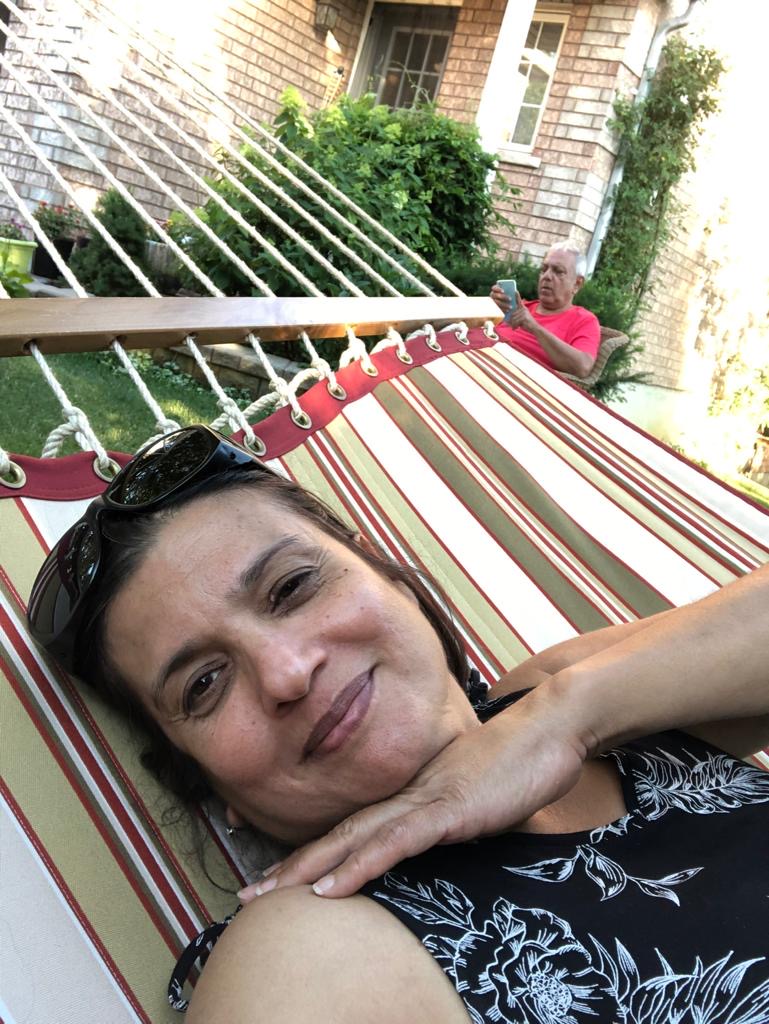 "It helps me to destress after a hard day at work," confesses Marlene, who has been living in Canada since more than two decades. Her garden also keeps memories of Indian herbs alive and she uses these regularly in her cooking. With much pride, she talks about her curry patta plant, growing lush in a pot and which she uses regularly to temper her sambar. She procured it 10 years ago, and places it outdoors in summers, but carts it inside during the harsh Canadian winter, when everything is cloaked in a blanket of snow. 
Marlene is from Thane, the city next to Mumbai, while some of her neighbours are from Punjab and Haryana. They all grow vegetables in abundance and there is an unwritten law that whatever goes over one's fence into the neighbour's side belongs to the neighbour, says Marlene, her eyes twinkling.
Between these Indian families, they make sure that plenty of familiar vegetables from back home appear regularly on their dining tables. Fenugreek grows in abundance in most homes, and plenty of the families living there plant vegetables in their backyards, converting those into small farms where rows of methi and tomatoes, beans and bhindi can be spotted growing, apart from spinach and kale, and plenty more.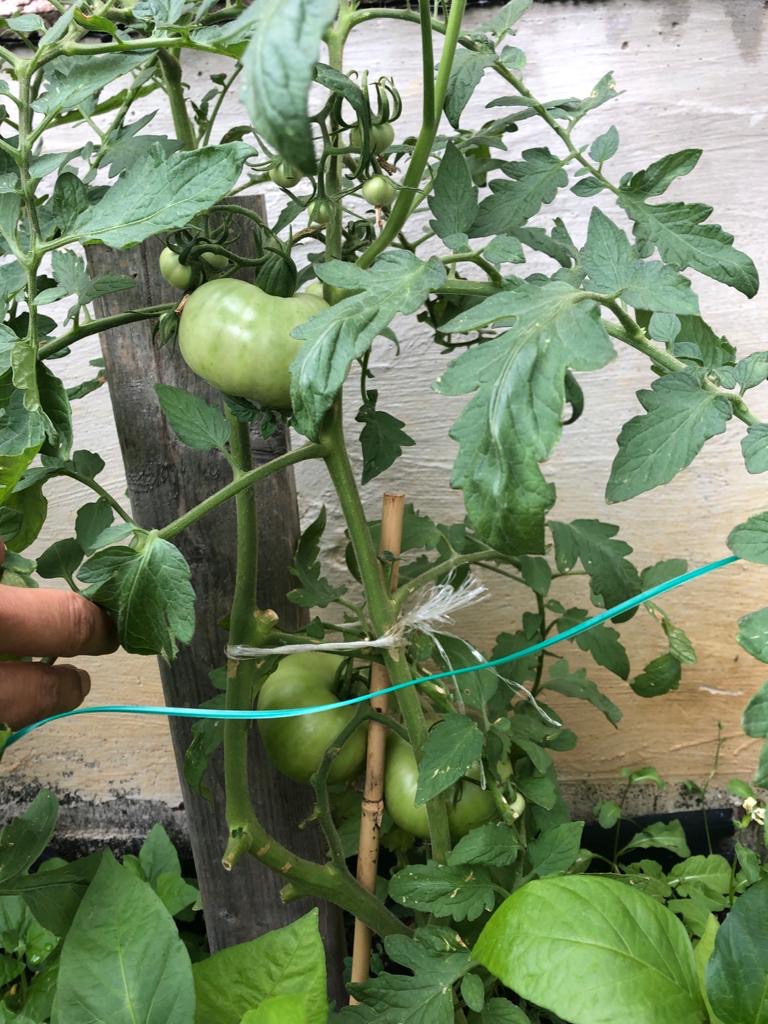 "Yes, of course, everything is available locally as well, but the joy of eating your own fresh, organic, home-grown vegetables is hard to beat," says Marlene.
Methi is so widely grown by the Indians in Canada that it has now become a staple with the local Canadian population as well and is much sought-after as a health food. The Monteaths' garden yields them a regular supply of cherry tomatoes, tomatoes, chillies and bell peppers. "Some vegetables thrive only in the sun, and areas of the house yard that don't get the sun give us plenty of herbs such as fresh sage and oregano, parsley, coriander and basil," she says. All through the summer, she relishes the chutneys she makes from them, especially from her curry patta plant. 
One of Marlene's favourite pastime is to put up a hammock in her garden every summer so that she can lie there to soak in nature's bounties. "And from this vantage point, I can happily admire my own handiwork," she adds, a note of merriment in her voice.
Working hard in her garden has given her another perspective; that of appreciating the produce she buys from her local vegetable market. "I now realise what a labour of love growing vegetables can be. I am grateful to the farmers who make it possible for our tables to have so much abundance. That's the reason why I now buy only what I know I will consume and never waste any food," she says.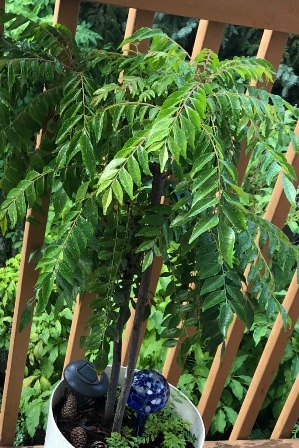 In India, many of us don't seem to realise how lucky we are; our sunny clime allows us to enjoy our gardens all year round and to grow all manners of vegetables on whatever land is available to us. On our sunny terraces, we can grow some more.
Marlene maintains a lush lawn, and has skilfully converted a two-feet strip running along the walls of her house into a vegetable patch where her vegetables grow. As soon as it snows, the grass is hidden, "But when the snow melts, it takes just about a week for the grass to shake off its sickly yellow colour and take on a lush green hue. It is a sight that has never ceased to amaze me," says Marlene, her voice full of gratitude for the wonders of nature and of God.  
"As a kid in Thane, I remember breaking off twigs, then pulling off the leaves and digging the stem into the ground, waiting for new leaves to grow," she recalls. Perhaps that is what gave her this love for gardening.
---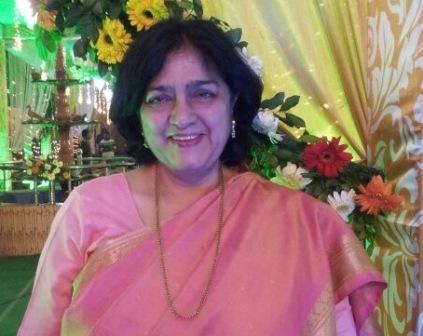 Reena Singh has more than 37 years' experience in senior editorial positions in The Times of India (TOI) and Genpact. She was Deputy Editor with TOI's spiritual newspaper, The Speaking Tree, where she spent nine years.