Let not any patch of land or space around your house or on your terrace go waste. Plant your own kitchen and vegetable garden in it, says REENA SINGH
Everyone has at least some space around to experiment with growing your own flowers, fruits and vegetables in your own home or kitchen garden. There is at least some area to spare on your balcony, garden or terrace. There could even be a small patch of land just outside your house that you can fence off or protect with decorative plants on the periphery and grow vegetables inside.
Your motto should be to not let any spare land go waste around your house. A tree that you can plant routinely in any sunny corner of your house is the curry patta tree. It is best grown directly in the soil, and not in a pot. It doesn't need anything except routine care and lots of sunshine. And of course, a big heart to share its strong fragrant leaves with others who might ask you for them such as your neighbours. Another tree that grows quickly is the anar tree. Pick up a small anar plant from the nursery and within a couple of years, it will start bearing fruit.
Even if you live in a housing society, get together with your RWA and plant trees that are low on maintenance – such as the curry patta mentioned above. If you choose a sunny spot, it will grow lush and tall and all residents of your housing society will have a fresh sprig of curry patta to temper their day's sambar and curries. At least the people from coastal areas are going to thank you for this small suggestion.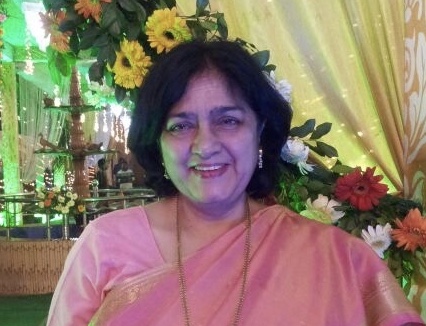 Another vegetable that grows successfully and without much fuss is spinach. We now rarely buy spinach from the market. We sow it routinely on our terrace every spring and late autumn in five or six large 2 ft by 1 ft plastic pots in which we usually mix normal garden soil with coco peat and dry leaves. Within four to five days, you will see small shoots and within weeks, your first harvest will be ready. Pluck randomly from the various pots so that all the seeds keep growing fresh leaves. We use the very tiny leaves in salads. They are sweet-tasting and add good colour to all kinds of salads. It makes for a complete meal when you throw in some cucumbers, cow milk paneer, baby spinach leaves and lettuce. Keep a jar of olives to add some tang to it.
Let me also share my experience with lettuce. Earlier, I would scout the weekly markets for Rs 40 to Rs 50 worth of lettuce leaves every week. Then, I bought two lettuce plants for Rs 30 each in December. Since then, we have harvested our lettuce on plenty of occasions. It goes into our salads, home-made burgers and when there is too much of it, we even make soup. You can find some simple recipes for lettuce soup on youtube.
Some more tips and tricks:
If you are troubled by birds on your terrace, you can buy those airy children's tents made of net material available by the roadside all across north India. Put your plants inside these structures. They save them both from the harsh sun as well as from marauding insects.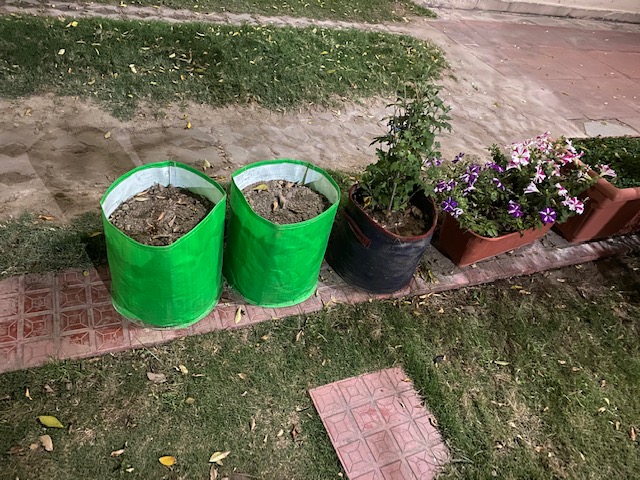 Set aside a small monthly budget to develop your gardening passion. Gardening can be a super-satisfying hobby, but if you are going to spend your money all at once, you might find it expensive and intimidating. So, go in for grow bags to begin with. In just Rs 2,000, you can buy at least 10 to 15 fairly large-sized grow bags. Make a provision of Rs 1,000 for your mud, sand, vermi compost, neem khali and cocopeat. (You will find the article, Secret Soil Recipe for Your Home Grown Plants on this website for more tips on the ideal soil mix). Seeds are available both in nurseries and through e-commerce websites. Enthusiasm, regular watering, some bio-enzymes and dry leaves can be added to your soil from time to time. And viola, you will soon be a gardening expert!
---
Reena Singh has more than 37 years' experience in senior editorial positions in The Times of India (TOI) and Genpact. She was Deputy Editor with TOI's spiritual newspaper, The Speaking Tree, where she spent nine years.