On Teachers' Day today, DR PUSHPA CHATURVEDI sends out a strong message for teachers to be kind, loving and understanding to help students develop not only academically, but also emotionally and intellectually
Teachers' Day is celebrated in India on 5th September, the birthday of Dr Sarvepalli Radhakrishnan, the first Vice President of India and the second President of India. He was a teacher, scholar and philosopher par excellence. On this day, we honour and recognise our teachers and educators.
We all know how our hard-earned capital gives us interest when put in a fixed deposit scheme. This interest helps us fulfil our necessities and sees us through emergencies of life. Have you ever thought what is the fixed deposit teachers need to deposit in the bank of life in a student-teacher relationship?
The good deeds of teachers are their fixed deposits. When they do their duties sincerely and honestly with good intentions without even expecting any returns, they will be rewarded with joy in their careers and even after they retire from their jobs.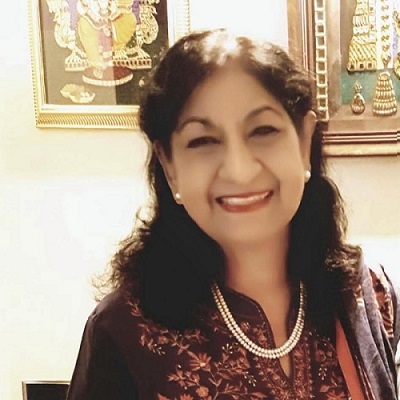 I have been lucky throughout to have been taught by knowledgeable, understanding and kind teachers. They taught me not only my syllabus, but life lessons, which I still carry to this day. I pay my humble respects and heartfelt gratitude to all of them.
When I became a teacher myself, and rose to become Professor and Head of Department of Paediatrics, Mahatma Gandhi Institute of Medical Sciences (MGIMS), Sevagram, Wardha, I worked hard, genuinely and sincerely, trying my level best to teach well and also look after the intellectual, emotional, motherly and spiritual needs of my students, always encouraging them to give their best. 
Teaching is a calling, a great responsibility, wherein the teacher "If he is indeed wise he does not bid you enter the house of his wisdom, but rather leads you to the threshold of your own mind," says Khalil Gibran, writer and poet. This indeed is what teachers must understand.
In my teaching life, on many occasions when my students made blunders, I didn't judge or humiliate them, but tried to make them think and learn from their mistakes. Kind constructive evaluation, instead of destructive criticism and judgment is the way to improve the performance of students. A teacher who belittles or humiliates students when they make mistakes is destroying their self-confidence. Accept students' mistakes with grace. Just take them in your stride as a natural part of learning.
Showing compassion and empathy is important to help students have faith and confidence in themselves. "Too often we underestimate the power of a touch, a smile, a kind word, a listening ear, an honest compliment, or the smallest act of caring, all of which have the potential to turn a life around." These words of author and motivational speaker, Leo Buscaglia, ring so true for a student-teacher relationship.
Empathy requires you to listen to their words and tone of voice with full attention. You can then confirm by asking, "Is that what you're telling me?" That simple short question I've experienced opens up a desire in students to correct themselves, apologise for their mistakes and learn without feeling demeaned.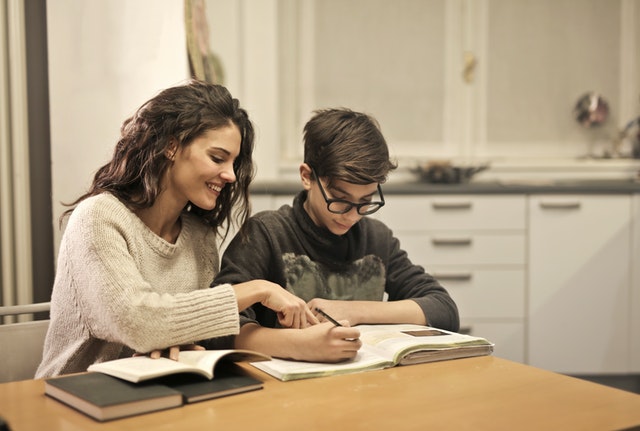 Hostel students, especially, staying away from their homes, missing their families, open up to share their many problems, trusting teachers as reliable mentors, and take their advice even on personal matters. Teachers must help students build their self-esteem and never create fear in their minds.
Teachers who foster close, positive and supportive relationships with their students contribute to not only their academic needs, but also to their developmental and emotional needs. Students, thus nurtured, usually attain higher levels of achievement than those students who have had conflicting relationships with their teachers.
By God's grace and with their sincerity and hard work, most of my students are now well settled in life in various parts of the globe. Some are in touch with me, thanks to the social platforms on the net and their and my eagerness to stay connected.
In 2015, I was on a tour of UK. As circumstances would have it, I had ventured out all alone. But the best part was I never was really alone. Surprising isn't it? Well it was because my unknowingly made fixed deposits were now yielding great dividends, and they never let me feel alone or lost. Let me explain it.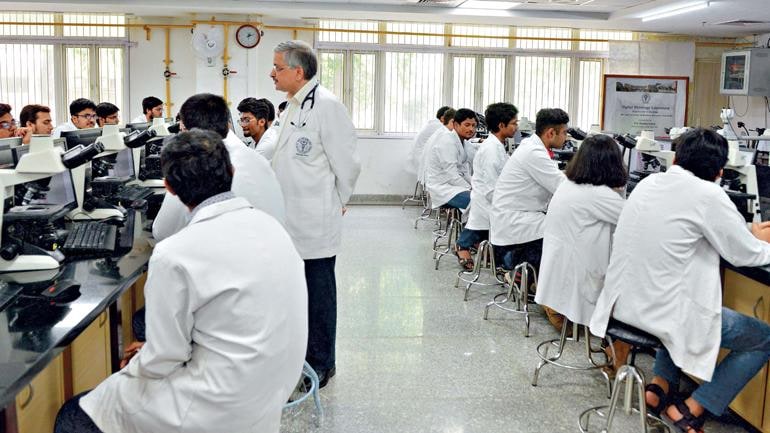 When my old students who were settled in the UK at various places, came to know about my visit, they showed their eagerness to meet me, they coordinated with each other, chalking out my itinerary in a way that I could tour the maximum places possible and also spend some quality time with them.
Most of them I had not met since they had left the institute years ago. I felt immensely loved and respected and was overwhelmed at their kind and caring gestures.
It seems they were all a part of my hard-earned capital, my good karma, affection, and motherly love, which had prompted me to listen to their problems with understanding and support. My fixed deposits, indeed, did give me cherished dividends in the form of affection, care, respect, and concern after so many years.
Payback time comes mysteriously and unknowingly, and when it comes it overwhelms our hearts. I've experienced this a number of times. We all have in us enough of goodness. We only need to be aware and channelise this goodness in a way by which we can touch people.
There are times in our life when we make mistakes. When this happens, we expect from others understanding, tolerance and kindness and guidance on life's journey, without being reprimanded or humiliated.
Wishing you all an amazing student-teacher bonding and a very Happy Teachers' Day.
---
Featured Image: The author Dr Pushpa Chaturvedi, fifth from right, at an MGIMS alumni get-together in September 2019
Dr Pushpa Chaturvedi, a paediatrician with over 50 years' experience, is an educationist and researcher, with over 100 research publications, mainly on social paediatrics in renowned medical journals. Ex-Professor and Head of Department of Paediatrics, MGIMS Sevagram, Wardha, she is a thinker, writer, poet, artist and a spiritual blogger with over 500 blogs to her credit. Dr Chaturvedi is also a keen traveller, music and nature lover.