Are religious conversions really happening in India or is it just a bogey being raised by some people for a reason? REENA SINGH delves into the true picture
Altogether, I studied in four large convent schools, run by Christian nuns, as my father was in the army and would keep getting posted out from one station to another.
The nuns were a familiar sight, in white habits ― a long dress that covered them from head to feet; the headdress that covered their hair, being black, at times white. They were a rare combination of strictness and kindness. I emerged out of school, I believe, with a good start in life.
There were moral science classes which taught us right from wrong and leadership camps with young priests who sang to the accompaniment of their guitars, teaching us the values we must uphold in life ― truth, honesty, hard work and sincere devotion.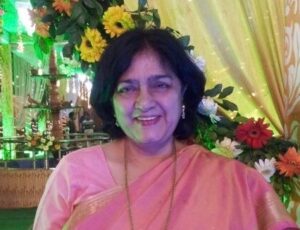 Neither did any nun or priest talk about Christ or conversion nor were we ever herded into Church to attend mass or listen to the Gospel. If at all Jesus was mentioned, it was always together with the several other Gods, avatars, prophets and sages we learnt about, including Ram and Rahim, Krishna and Radha, Guru Nanak and Guru Gobind Singh, Allah and Muhammad, Zoroaster, Mahavira, Buddha and Ma Durga.
There were holidays to celebrate every festival associated with different gods and religions. We always got a lion's share of holidays for Diwali and when Christmas came around, schools were shut for the winter break. And yes, Diwali melas were celebrated in almost every so-called Christian school I attended with students putting up stalls. It was an evening of food, fun and games, dazzling with the Diwali spirit.
Hindus, Muslims, Christians, Sikhs, Jains, Parsis and other communities laughed and played together in school. In the 'Christian' schools, children from other communities outnumbered Christians, who were never given any preferential treatment or concessions.
So, I often wonder what is this mass conversion by Christians that we hear some people talking about? Does it really happen?
In India's 2011 census, Hindus constitute 79.8 per cent of the population, followed by 14.23 per cent Muslims, 2.3 per cent Christians, 1.72 per cent Sikhs, 0.7 per cent Buddhists, 0.37 per cent Jains, others 0.66 per cent and 0.24 per cent, religion not stated.
The British landed in India in 1608, but it was only on June 28, 1858, when, after the Indian Rebellion of 1857, the rule of the British East India Company was transferred to the Crown in the person of Queen Victoria and the British Raj was established, lasting till August 15, 1947. The Mughal empire was founded in India by Babur in 1526. The empire was formally dissolved by the British Raj in 1857.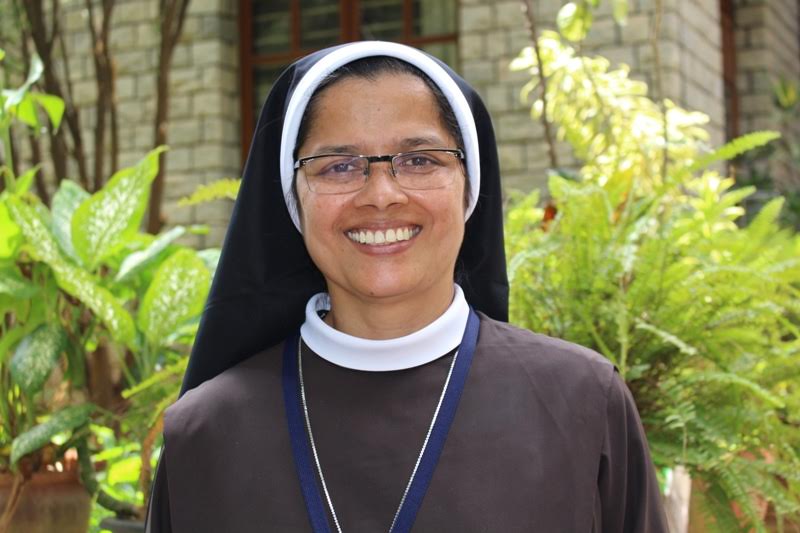 Despite such very long spells of rule by the British and Mughals, India has remained a nation with a majority of Hindus.
The British, under the East India Company and during the Raj were not really interested in conversions, but in trade and commerce. It was the Dutch, French and Portuguese invaders accompanied by missionaries who were more interested in conversions. The Portuguese went on a conversion spree in the sixteenth century, which is reflected in the Portuguese surnames of Christians in India. But they weren't so successful going by the number of Christians in India.
My husband's forefathers bore the surname Prabhu before they were converted to Christianity in the sixteenth century by the Portuguese missionaries and the ancestors took on the name Pereira. Many in the community retained both their old and new names ― Prabhu along with Pereira. There are some Christians, who still go by the surname, Pereira-Prabhu.
I am no past life regression expert. So, I can't say what religion my husband or for that matter, I, were in our previous life. But in this life, I was born into a Sikh family and my husband into a Christian family.
But if ancestry were to be taken into account, my forefathers too must have been followers of one of the various Sikh gurus, a lineage that began with Guru Nanak in the 1400s. Guru Nanak's followers came from among both Muslims and Hindus, so who were we exactly? I really don't know, but what I do know is that there are records of my great-great grandfather and photos exist of a 150 years ago, showing tall, imposing Sikhs with flowing beards, stately and a wee bit frightening-looking.
Coming back to Christians, I remember my family back in the 1980s, had a string of house helps from the same village in Bihar ― all Christian Adivasi girls, all educated, who had set off for the distant north to earn a living.
By the way, these were not recent converts. Their parents and grandparents were all Christians and they had plenty of tales to tell us about their rural church, the Father who headed the church and the schools they attended. I believe it was a good thing. They had progressed, for otherwise they would have continued to be uneducated Adivasis, without any earning ability.
However, does it really matter what lineage one comes from? And whether one belongs to the majority or minority communities? Why is so much importance being placed on what caste or religion one belongs to? Will this information change the colour of our skin or blood or our feelings?
It never mattered earlier but now it seems to be of importance to some people. I wonder why?
Christians ― not Christianity as a religion as such ― have been a major part of my life. Some eight years after leaving school at age 16, I found myself first dating, and then engaged and married to a Christian guy (more specifically Catholic). Has there ever been talk of conversion to Christianity by him or his family? Never at all. Forget conversion, I did not even change my surname after I got married. Neither did my Sikh family frown on my choice of a Christian for a life partner. And neither did my new Christian family ever thrust any Christian ritual down my throat. For the record, I got married in the mid-1980s.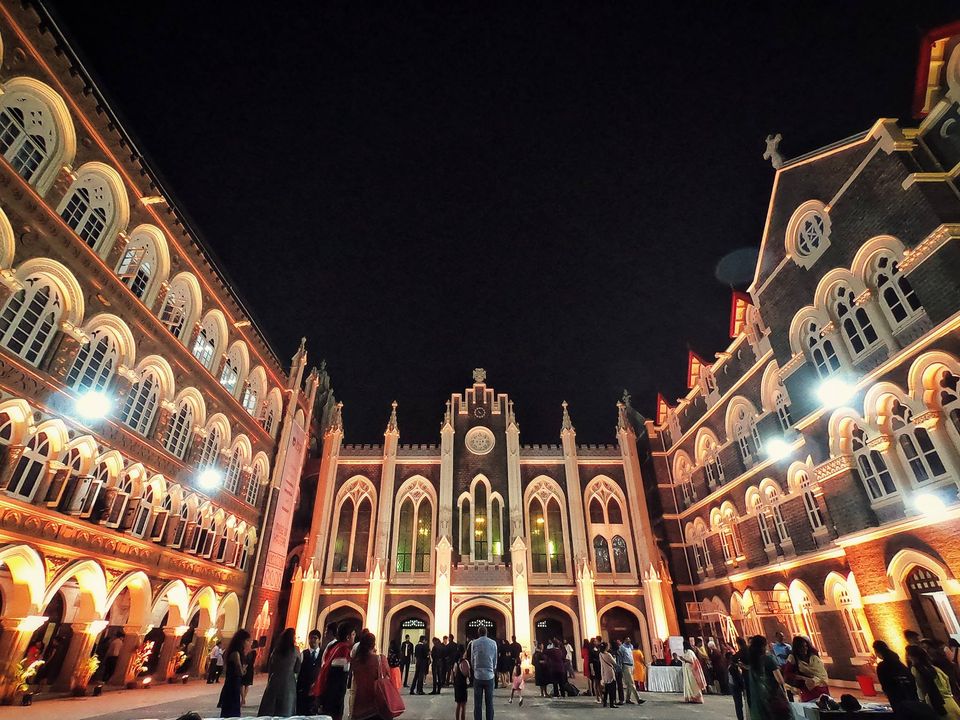 The former Parish Priest (Head Priest) of the Church, which is a few hundred metres down the road from the house where we live in Noida now, was a great friend of my husband. The priest belonged to Thane from where my husband hails; so our home was second home to him. Not even once did the priest talk to me about Christianity or converting to their religion.
Incidentally, in our home in Noida, we have half a dozen volumes of various commentaries on the Bhagavad Gita  and only one Bible, the New Testament. Both my husband and I have read the Gita multiple times rather than our own scriptures. As professionals, we recently jointly edited a 258,000-word commentary on the Gita by a prominent Swamiji.
After our marriage, I lived for a year with my husband in their ancestral home in Thane as our flat in an apartment complex a few km away was still under construction. The only Christian flavour in their home was their names and their food, besides the fun and singing during festivals like Christmas, New Year and Easter.
Then, the family of senior Mr and Mrs Pereira, their seven children, spouses, their children, relatives and friends, would celebrate with guitars and drums, singing and feasting to their hearts' content.
Just outside their home was a cross. A mere 100 metres away was a temple. The temple and the cross still exist, as does the Christian and Hindu brotherhood. No talk of conversions there, either.
This is a happy story. And there are many more such happy stories in urban and rural India. Those who are creating and spreading disturbing stories on conversion, should be discouraged. Let peace and harmony continue.
---
Featured Image: The author Reena Singh (third from right in the front row) at a school reunion at St Patrick's, Agra, in 2018
Reena Singh has more than 38 years' experience in senior editorial positions in The Times of India (TOI) and Genpact. She was Deputy Editor with TOI's spiritual newspaper, The Speaking Tree, where she spent nine years.