As we celebrate Ambedkar Jayanti today, REENA SINGH outlines the story of a group of simple Dalit women that made it all the way to the Oscars this year
It was Ambedkar's endeavour to motivate the country's backward classes, the Dalits, and to some extent, he has succeeded, although there is still a long way to go. Today, there are Dalit leaders in politics, civil services, trade and commerce, and there is even a group of Dalit women journalists who are making their mark through their digital YouTube media channel, Khabar Lahariya, based in Bundelkhand. They have completed almost 20 years and the enterprising duo of Rintu Thomas and Sushmit Ghosh took it upon themselves to reach their extraordinary story to a larger audience. Their documentary, Writing with Fire the story of a feisty group of women journalists working for Khabar Lahariya, was shortlisted in the documentary category at the Oscars this year.
Ever since, much spotlight has been placed on these women, especially on Meera Devi, Khabar Lahariya's bureau chief. This simple rural woman who first took up employment as a means to fund her studies in 2006, has today caught the world media's attention. In the interviews that followed the success of Writing With Fire, she spoke about how difficult it was for the women at Khabar Lahariya to first convince their own families on why they wanted to work, leave alone being accepted by society as responsible media women reporting on rapes and other atrocities being committed on marginalized women and on the downtrodden who are usually ignored by mainstream media.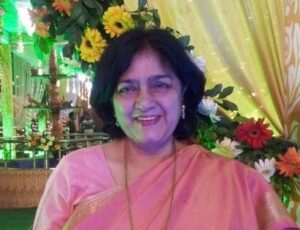 Meera Devi's story is representative of her colleagues and proves that with courage, grit, determination and education, it is possible for even rural Indian women from backward communities to make a mark in a world traditionally dominated by men. That these women have now been reporting on rapes and on the pandemic, including the migration of labour who walked from cities back to their rural villages thousands of miles away, armed with nothing but a basic smartphone and determination to change the system has proved to be a gamechanger.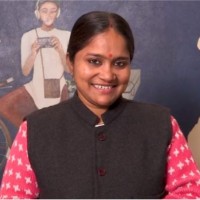 Meera Devi says, in one interview: "But gradually as our news reports were published, a number of investigations were launched on the basis of those reports. People and the administration began to be held accountable. People realized that Khabar Lahariya was a force to reckon with and we must acknowledge them as a newspaper along with its reporters."
After several instances like this, the digital media newspaper is now getting ready to celebrate its twentieth anniversary. No small feat!
It has forced us city dwellers to acknowledge that given the right opportunity, and coupled with the human spirit, even simple, rural Dalit women can achieve what us slick city dwellers cannot. To a great extent, the seed for such change was sown decades ago by Dr B R Ambedkar's determination to help the downtrodden. And we salute him for that.
---
Reena Singh has more than 38 years' experience in senior editorial positions in The Times of India (TOI) and Genpact. She was Deputy Editor with TOI's spiritual newspaper, The Speaking Tree, where she spent nine years.