Many people have been touched personally in this second deadly wave of Covid 19. It's hard to accept what's happening, says REENA SINGH
Covid-19 has suddenly changed demographics within families, with many of them losing their parents, brothers, sisters and friends. This time around, the virus has not spared younger people either and everyone knows someone who has lost a young son or daughter in their twenties and thirties.
The rich and famous have gone, as have many people around the countryside. The day I read that Soli Sorabjee has gone was also the day I heard that my erstwhile cook who had left her job to raise a family had lost her husband, an enterprising young man who already owned his own taxi.
It is also equally true to say that not a single family has been left untouched this time around. I lost my 91-year-old mother to Covid last month. She was simply too old and frail to fight the galloping lung infection that came along with this virus. We were lucky to overnight find a Care At Home nursing office that sent us a dedicated and knowledgeable young nurse and an assistant to make our mother's last days comfortable at home.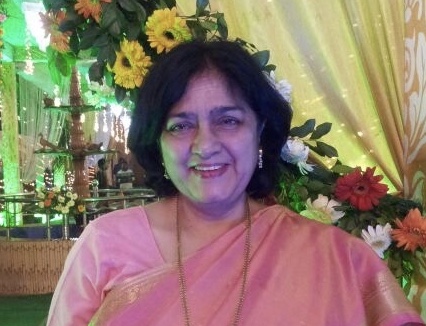 My mother's dear old friend ― together they had a friendship spanning more than 65 years too passed away nine days later. Both of them were surrounded by their near and dear ones when they passed away and had access to dignified cremations ― my mother in a quiet, peaceful semi-rural crematorium surrounded by green fields in Greater Noida, her friend in an army crematorium in Delhi.
I must add here that the quiet crematorium that we were lucky to find even when other crematoriums in the city were full up and had a waiting line cost us Rs 30,000 through a funeral service. Taxed as we were and upset to the core at losing our mother, we paid up quietly.
Meanwhile, the nurse and her assistant went out of their way to be helpful. They dressed up our mother in one of her favourite sarees and zipped her up as per the protocol. It was all handled so efficiently and compassionately that we will remain ever grateful to Nurse Varsha and Pinky, the nursing assistant.
We were also able to sift through the ashes through the pyre early the next day and drive over to the scenic Paonta Sahib Gurdwara in Himachal Pradesh where our departed family members have traditionally had their ashes immersed. The weather was beautiful the day we drove up ― as if the heavens themselves wanted to make this last rite memorable for me and my brother.
We accepted what happened with a heavy heart. But what of families who have lost their young sons and daughters, and other family members, seeing them slip away for lack of basic amenities in hospitals ― that too in a country that was growing so rapidly that its economy was touted to touch the dollar five trillion mark in 2025?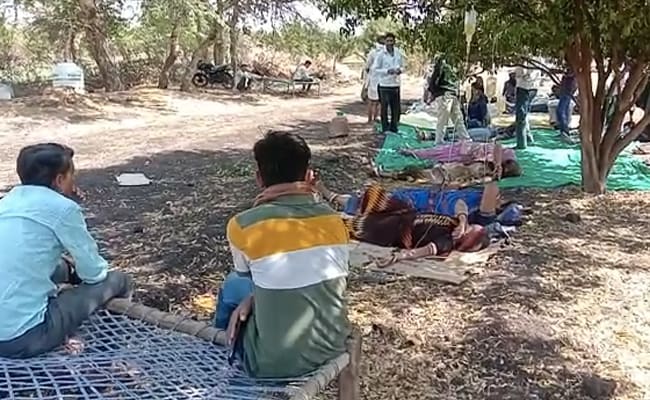 Today, on TV, I saw another heart-wrenching scene from a village in Madhya Pradesh. Patient after patient lay in a field over sheets covering the ground with drips hanging from branches of trees overhead. Will they have even a fighting chance if their oxygen levels drip? There are no answers to such questions, and we are so numbed with fear that we don't want to think of the consequences of what is happening in our villages and rural areas.
Today, was also the day I heard about the passing away of more people I knew. A dear schoolfriend's mother in Jaipur, two neighbours who live a mere five houses away, the brother of an ex-colleague and the father and brother of the doctor I had been relentlessly pursuing for a dental appointment. When will this end, I asked myself? These were real people I knew, not statistics shown on TV. My two school friends who are successful doctors say that their WhatsApp Groups read more like obituary groups these days.
Meanwhile, we lumber on, waiting for this crisis to blow away. We pray fervently for times to change. And take heart in the many Covid warriors who have taken birth overnight. Our doctors and healthcare workers who work dedicatedly, day and night. People who are helping to take bodies to cremation grounds, taking care that they get a decent sendoff; people, gurdwaras and sansthas who are pitching in with food, oxygen beds and streamlined supply of medicine. 
Many people have come forward to bash the government, while an equal number have stepped forward to defend them, saying it is not their fault, but ours; that it is our karma to blame and so on. Perhaps it is, and perhaps it isn't. No one can really say. But somehow, many of us feel let down.
No nation and its people need to suffer such a fate. Our elected representatives should have made provisions for all that might befall a nation. Especially, when Covid has been around since a year and was never really wiped out. There had been plenty of pointers, so the scenes of election rallies and people crowding at mega events such as the Kumbh Mela come as real shockers to the common man.
We have never been in such a situation and in all of India's post-independence history, we have never seen such a time. People who saw rivers of blood during their flight from Pakistan to India seven decades ago say that only then had they seen such heartrending scenes as they are seeing now.
Let us hope ― and pray that what we are often taught so philosophically comes true ― that this too shall pass.
---
Reena Singh has more than 37 years' experience in senior editorial positions in The Times of India (TOI) and Genpact. She was Deputy Editor with TOI's spiritual newspaper, The Speaking Tree, where she spent nine years.
Featured image by fernando zhiminaicela from Pixabay