SHASHI DIP's heart is infused with patriotism and gratitude towards her father and our brave freedom fighters, on this, our 75th Independence Day
Ever since childhood, the environment in the house has been such that my heart has been steeped in patriotism. This means that I am not the kind of person whom you will find sitting silently on a patriotic festival. My father would compose mostly patriotic poems, and with these profound thoughts, and songs, he would guide us, setting the tone on the big day. We used to be very excited because we knew that we had him as our patron around to train us, encourage us and devote time to us.
He was a staunch patriot and felt that all patriotic festivals are actually golden opportunities to awaken people and convey important messages and practices. He never liked preaching or complaining; instead, he practised the change he wished to see in the country, in whichever way it was possible. So, with his mentoring, we would be enthusiastic and exuberant on national festivals while keeping our soul tinged with patriotism all through the year.
In the years, we spent with him, his love and loyalty towards the country, true service to humanity and his sincere attempts to inculcate an immense sense of service and responsibility towards the nation in the minds of the people around him was an intrinsic part of his multidimensional personality.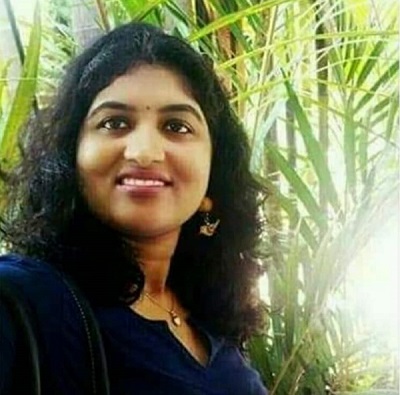 So, the seed of patriotism was sown in my soul by my beloved father and now in this stage of life when I am myself the mother of 15-year-old twins, I too proudly and firmly hold the same zeal of patriotism in my life and take pride in carrying forward the legacy of my father. It is something that comes naturally to me, from deep within my heart. When I take a trip down memory lane, I feel so happy that wherever I have lived, I have tried my best to initiate and organise events to provide a platform for my fellow citizens to show their patriotism for our country.
To continue the legacy this year, we, the children and members of my housing society are going all out to celebrate and showcase our talents and express our thoughts on this great occasion. Let us keep in mind that we can serve the country as ordinary citizens who are aware of the importance of Independence Day, just as our troops and soldiers are doing by serving in the army and by being posted at the border. We can endeavour to bring change by being the change we wish to see in the nation.
First, we need to take time out for the welfare of all. We needn't be in a specific political or administrative post to serve the nation. Let's, therefore, on this seventy-fifth Independence Day shift our thoughts from complaints to concern and become patrons of our family, area, society, and our city and help in strengthening the feeling of patriotism among the people. August 15 should be much more than a day that we keep aside for a ritual flag hoisting and feast.
We Indians must be well aware of the fact that it was after almost two centuries of imperial rule and after the countless sacrifices and struggles of our valiant band of Freedom Fighters that we won our freedom from British Rule. August 15 should inspire us and remind us to embrace our beloved motherland and kiss its soil as we say, "We Love You, O Bharat Maa".
This year, we are celebrating Swadheenta ka Amrit Mahotsava, our 75th Independence Day amidst the ongoing coronavirus pandemic and we need to assimilate the pledge that 'India is my country and all Indians are my brothers and sisters,' with even more gusto.
On a personal level, I love my country and I am proud of its rich and varied heritage. I will always strive to be worthy of it. At the same time, I will bestow respect on my parents, teachers and elders and treat everyone with courtesy. Jai Hind!
---
(Featured Image: Women of Shashi Dip's housing society in Mumbai hailing the spirit of India's Independence. The author is standing, third from right)
Shashi Dip is a thinker, bilingual writer, poet, columnist, social activist and an author of the book 'Waves Within (Horizon and Beyond)'. She is associated with various literary associations and has written more than 200 blogs, 500 quotes in Hindi/Urdu and English and 100 poems in both Hindi and English.