REENA SINGH recalls the many happy years she spent in army cantonments around the country, experiencing a cultural diversity that opened her heart and mind as a child, qualities that firmly lingered on over the decades
The army may be perceived as being elitist in a way, what with its unique tradition and lifestyle of setting its members apart from "mere" civilians. But beneath that veneer of exclusivity runs a strong sentiment of inclusivity, because typically in all army cantonments or residential localities, people of several religions and communities live together in brotherhood as one. There is no evidence of a North-South divide, nor are there cultural differences between Punjabi and Christian families or Muslims and Nepalese. What is apparent is the more than a perfunctory interest in each other's ceremonies and rituals, of going beyond mere social trappings and getting to know the real person behind their masks of religion and social groups.
I remember my mother who till she passed away recently at 91, routinely harped about our 'glorious' army heritage based on the many postings that my father had across the country. In one of them, she would recall sharing a mess kitchen with a Nepalese major's family; and of the two families eating Nepalese delicacies along with the Punjabi food the two families would cook. The Nepalese family, too, developed a firm taste for the choley-puri and kaali daal cooked with great affection by my mother.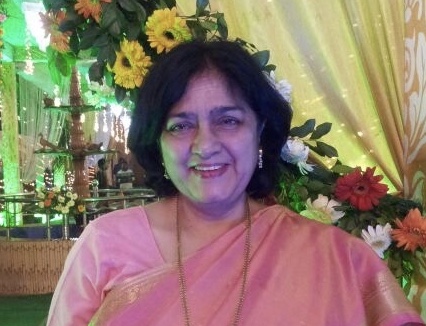 In another place, we had a neighbour from the north-east; in yet another, I was dispatched every evening to learn Hindi from a jovial older collegian in the area – a Muslim from Jammu called Khalid. His father, whom we would address as Khan Uncle was in the Army's Education Wing. We children were always welcome in their home.
In my early years, my Mom and Dad were best friends with a Colonel David in Meerut and an interesting old bachelor called Major Thomas who lived his retired life in some kind of a refurbished railway coach. I still have photos of clinging on to the three daughters of Colonel David, the eldest of whom was Sweety, in several of my sixth birthday party pictures. And I have fond memories of evenings spent in their sprawling home in Meerut.
In Ahmedabad and Agra, where Dad was posted at different times, a three-ton truck, fitted with special benches would lumber along every morning, ferrying us to school from the Cantonment. No one knew who among us was Bengali or Sikh, Keralite or Maharashtrian – we were just a happy bunch of students, merrily singing along or playing word games as we drove the long distance from cantonment to school. We learned a fisherman's dance in school that we later performed with great aplomb in an Army Durga Puja function. If I recall right, there was only one Bengali called Krishna in the motley group that performed. But it was like dancing for our own, Apne Log.
My brother and I have stayed as PGs with retired Army families (friends of the family) when we began work – my brother with an Assamese family, and me, with a Punjabi family. The common denominator was the Army and the close friendship that my parents had struck up with these diverse families.
In Agra, we lived near the regimental mandir and early mornings, a song would play out on its loudspeaker:
Dekh tere sansar ki haalat kya ho gayi bhagwaan
kitna badal gaya insaan, kitna badal gaya insaan…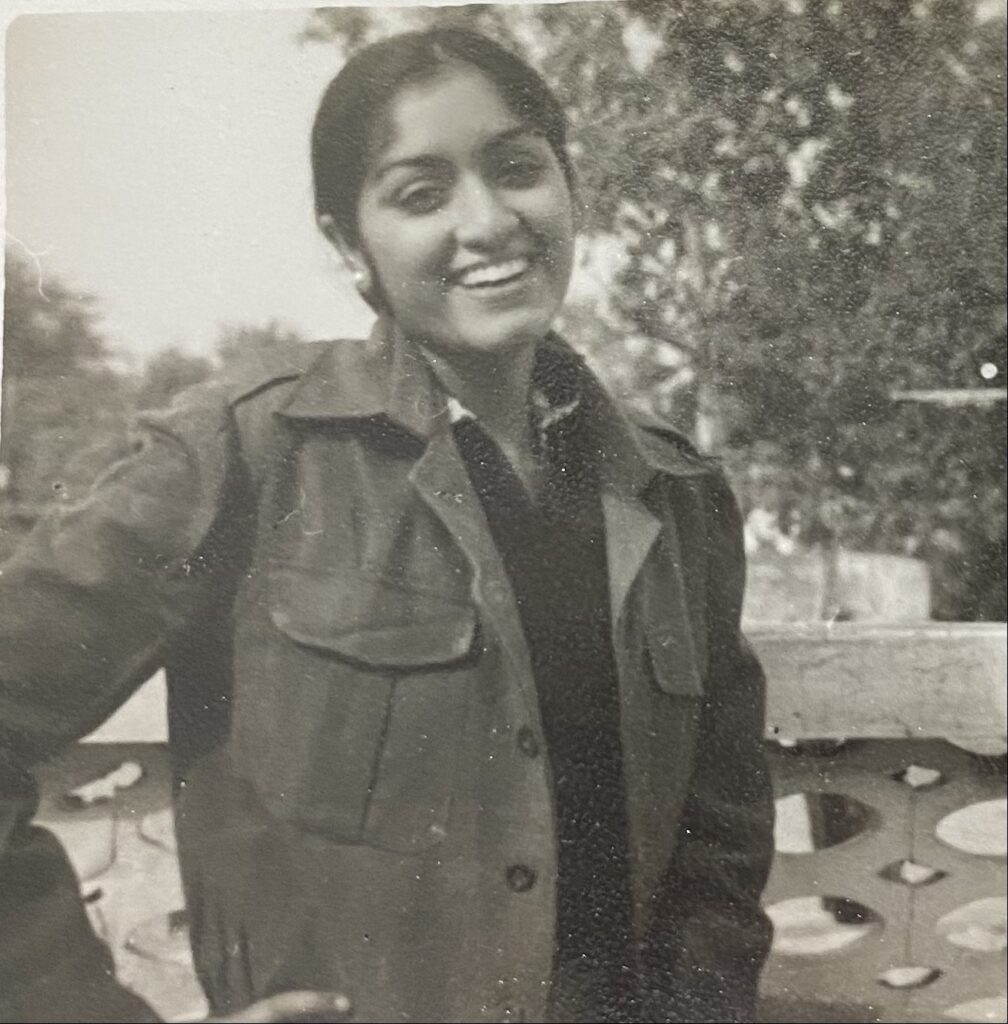 I would hum along, thinking nothing of the meaning behind the lyrics back then. It was just a catchy tune playing every morning. Forty-five years later, as I write this, I can't but shudder at how true the words ring out now. Did the mandir's pujari know where we were heading?
In the army, you change cities, schools, and houses, every couple of years. Change can be unsettling, but in the army, transition or relocation was never a problem, and a move to a new city, never intimidating. I remember in Delhi's Red Fort, where accommodation was scarce and the waiting list for family housing long, a young Hyderabadi officer and his pretty wife thought nothing of giving us their home as he trooped off for a few months for an army course in Pune. He locked up his personal belongings in the smallest room in the house and left the rest of the house in our charge. He came on leave, too, once; and the couple slept in the small, cramped room, happily eating with us! In the army, these are routine events – nobody thought it incongruous how a South Indian could lend his home to a Sikh family and then blend with near strangers in the same home while on a visit.
This is something the Army and PSUs like Indian Oil, NTPC and SAIL, Bokaro Steel City, Tata companies in Jamshedpur and the Navy and Air Force share; they acknowledge the cultural diversity of their employees, never segregating them. Every festival is celebrated, from Onam to Deepavali, Id and Christmas in a spirit of camaraderie and friendship. What I remember of these social evenings is not so much the rituals as the spirit, the fun and frolic.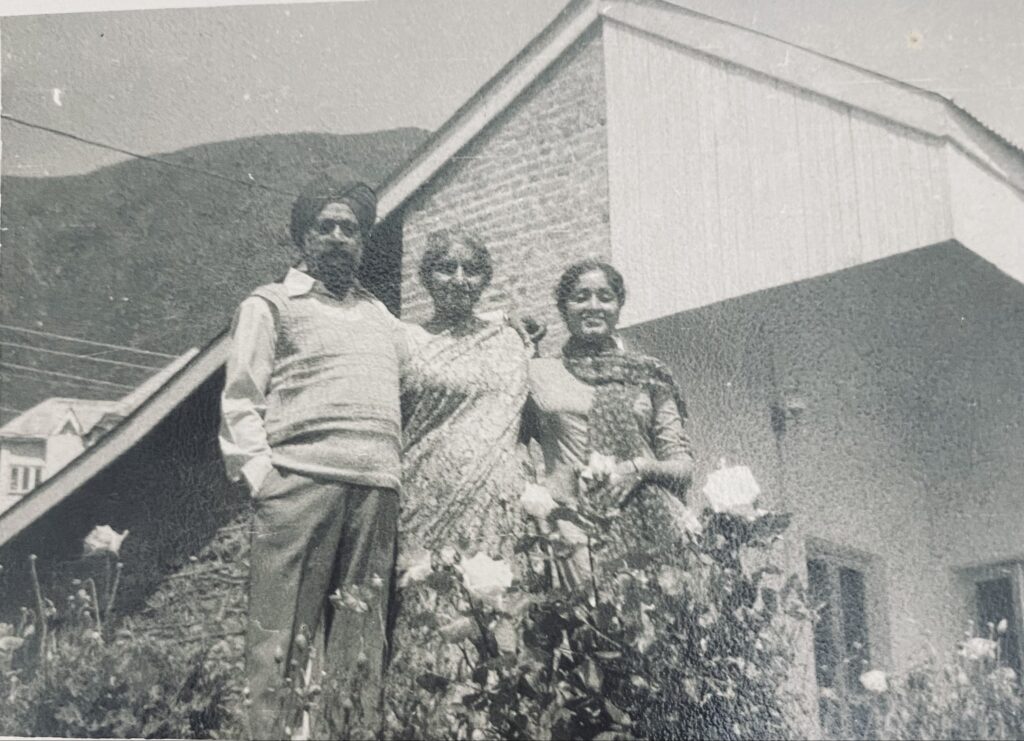 What I also remember are neighbours you could count upon, of strangers turning up at your doorstep with a welcoming smile and hot flasks of tea, biscuits and sandwiches when you moved into a new home in a new cantonment, and of abiding warmth.
When I compare this with my current, largely civilian neighbourhood where I have been living these past 21 years, but have still not been able to penetrate the "clannish" camps of certain communities, I sigh. Had it been an army community, it would have transformed several dull evenings into vibrant social settings, where people would meet at the local community centre to play table tennis and badminton, as well as rounds of tambola on Sunday mornings or evenings.
Food, fun and games is the one formula that can bring people together, but alas, that is possible only when people are willing to let their hair down and accept people of all faiths just the way they are – without boundaries and conditions.
---
Reena Singh has more than 37 years' experience in senior editorial positions in The Times of India (TOI) and Genpact. She was Deputy Editor with TOI's spiritual newspaper, The Speaking Tree, where she spent nine years.
Featured Image: Celebrations at a passing out parade at the Indian Military Academy proving that brotherhood and trust is what the Services thrive upon. Image courtesy: Amlan Paliwal