Qatar's Mutaz Essa Barshim's decision to share the high jump gold medal with Italy's Gianmarco Tamberi in the Tokyo Olympics showed both his great sportsmanship and selflessness, says DR PUSHPA CHATURVEDI
With the Tokyo Olympics going on we hear stories of athletes competing, putting their best foot forward and giving all that they possibly can to win a medal. Winning and losing becomes part of sportsmanship and hope is always kept alive.
The tricks and strategies some contestants resort to for winning a medal can sometimes go unnoticed, even though they may be unethical or unfair. Rarely do we come across stories of pure ethical selflessness.
This story I read about the Tokyo Olympics games certainly made me ponder how much we have to learn from true sportsmanship and what it takes to differentiate a true hero from an ordinary man.
The scene was the final of men's high jump on Sunday, August 1, at the Tokyo Olympics. Italy's Gianmarco Tamberi was facing Qatar's Mutaz Essa Barshim in the final. Both of them jumped 2.37 meters and were on par. Olympic officials gave three more attempts to each of them, but they were unable to surpass 2.37 meters.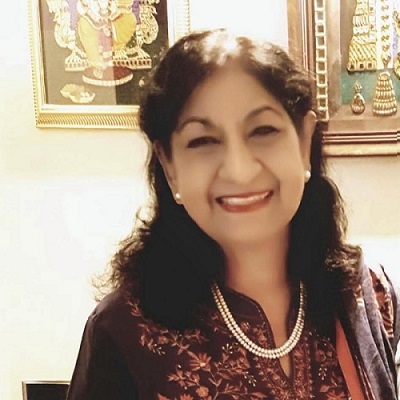 One more attempt was given to two both of them, but Tamberi withdrew from the last attempt due to a serious leg injury. It was the moment when there was no other opponent for Barshim; the moment when he could have easily got the gold alone!
But Barshim asked the Olympic official "if the gold can be shared between the two of us if I withdraw from the final attempt?" The official checked and confirmed and said, "Yes, then the gold will be shared between the two of you." Barshim then had nothing to think about, and he announced withdrawal from the last attempt.
Hearing this, the Italian opponent Tamberi ran and hugged Barshim and screamed with joy. What the world saw was a great sharing of love in sports that touched our hearts. It revealed the indescribable sportsmanship that makes religions, colours and borders irrelevant!
Hats off to this selfless hero Barshim. There's a lot to learn from this true sportsman. Such selfless people are more concerned about the happiness and needs of others than their own.
When we look at the word selfless, the word itself tells us all we need to know. You have the first part of the word, self, and you have the second part of the word, less. If we flip those words around, it's less self.
In practising this trait, we think of our self less, and we think of everyone else more. And here Barshim thought less of himself when he suggested sharing the gold medal with Tamberi. He was so selfless, a great sportsman in the real sense. He will be remembered in Olympic history for a long, long time to come.
---
[Featured Image: Italy's Gianmarco Tamberi (left) and Qatar's Mutaz Essa Barshim (right)]
Dr Pushpa Chaturvedi, a paediatrician with over 50 years' experience, is an educationist and researcher, with over 100 research publications, mainly on social paediatrics in renowned medical journals. Ex-Professor and Head of Department of Paediatrics, MGIMS Sevagram, Wardha, she is a thinker, writer, poet, artist and a spiritual blogger with over 500 blogs to her credit. Dr Chaturvedi is also a keen traveller, music and nature lover.