Following the WHO vs. the Indian Government controversy on Covid-19 death figures, REENA SINGH pens an account of the deaths she knew of personally…
I am not an official statistician, and neither do I have a head for figures. It is just that death figures for our cities during the pandemic seemed to me to be quite definitely underplayed, and they did not appear to match up with the figures we would read about in the newspapers during that time.
I am not qualified to invalidate WHO figures which claim that Covid deaths in India were almost nine times more than the official figure, and neither do I have the resources or data to validate the Government's figures. But this much I can say from personal experience that the deaths reported in newspapers were far less than the reality on the ground.
Maybe I am getting a little personal here. My mother passed away on April 21 last year, very much a victim of the dreaded corona virus. The Times of India of April 20 last year put Noida's death toll due to corona in the city at three. That means on April 19 evening, presumably at the time of filing the report, the newspaper's reporter had been given the figure of three deaths in Noida by the health authorities. Two days later, when my mother passed away, she was unable to find a place in either of the city's crematoriums and the samshan bhoomis. Twenty-five bodies had been burned at the main cremation ground in the city and since it takes upto 15 to 20 hours for the pyres to burn, then cool down, there was no place for her, not even in the next lot of bodies booked to be cremated.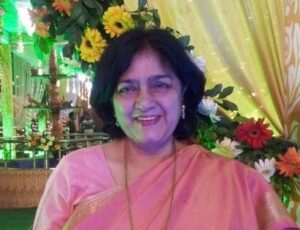 It was hot summer in late April, and there was no place available in city morgues to wait for the next day. We tried the Lodhi crematorium. Same story. We were being directed to the Punjabi Bagh cremation grounds where reportedly, cremations were being set up on the pavement.
Ultimately, for a sum of Rs 30,000, we hired a funeral service company and we found a relatively peaceful place for our mother's cremation amidst verdant green fields with a giant Shiva murti standing vigil nearby at the Greater Noida Shamshan Bhoomi grounds. Tears of gratitude fall from my eyes when I recall that evening, for we couldn't have hoped for a more peaceful cremation given those dreadful times and images we later saw on TV.
I can say one thing with certainty. There were plenty of homes in the city that were the victims of the deadly corona virus. Either at least one family member had succumbed to corona in these households or they knew of a close relative or friend who had. My immediate neighbour lost a total of six family members during the pandemic's two years. On the road where I live that has 26 homes standing side by side, three homes reported tragedies – accounting for a total of four dead among its residents.
A few days later in early May, my daughter-in-law lost her mother to cancer, a case that was severely botched up as there was no ventilator-dialysis bed available for her, all thanks to corona. In other words, there was devastation all around, shortage of oxygen, shortage of ventilator beds, mismanagement in hospitals and the establishment did not seemingly lift a finger to help.
These were figures for April-May 2021, those two dreadful summer months last year. A few days later after my mother's passing, I had rung up a dentist in my sector to tend to an emergency. She was in mourning, having lost both her father and brother during the same period.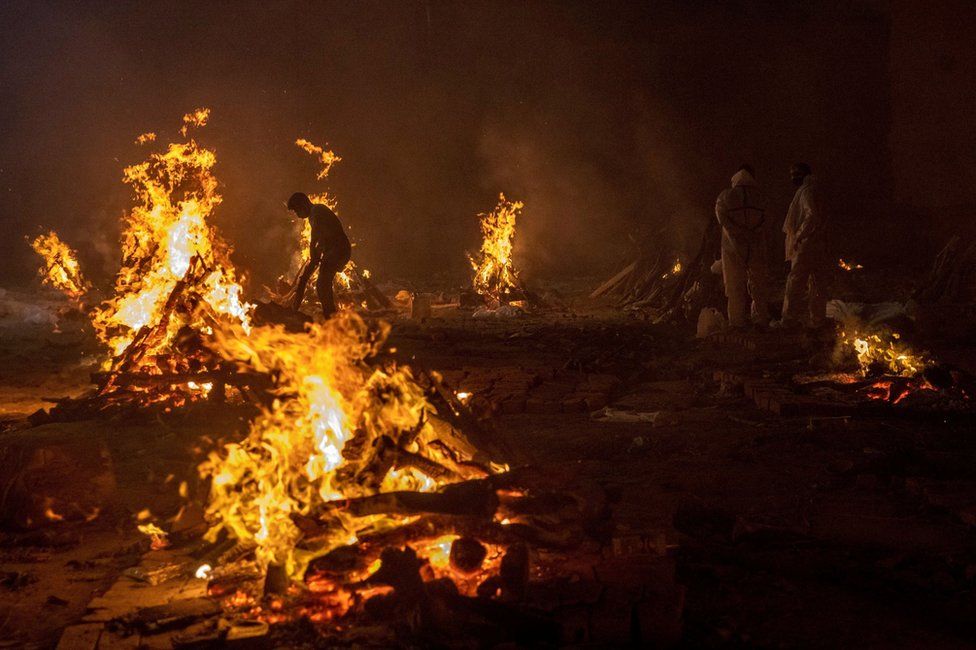 During that same period, my young cook lost her 34-year-old husband to corona. He had no corona death certificate because he never quite made it to the hospital as he died on his way there, literally a stone's throw away from both our house and his.
My young cook, barely 30, a sweet young woman with a child of 10, could not make any claim for compensation either as she had no papers to certify that it was indeed corona that killed her husband.
News of corona deaths did not end there. A cousin's husband lost his three best golfing buddies, my sister-in-law lost her sister-in-law, my old TOI office had news of people dying, including our ex-advertising VP who died in July 2021 after some two months in the hospital. We had been batchmates in LSR, several decades earlier. I am not even counting my mother's best friend who passed away a week later in Gurgaon, a distant cousin quite a few years younger than me, a school friend's dear mother in distant Jaipur, and my insurance agent who was just 32. I can recount plenty more. I wonder if all these were added to the official statistics or discounted as mere incidental deaths.
Did the government botch up figures for those days, for the figures given to newspaper and TV channels did not seem to match the real images we saw around us? There were reports of Sikh volunteers running ambulance services and talking of cremating up to 200 bodies in a day all through those dreaded weeks. But whether WHO's figures are to be believed or we accept the government's figures is for statisticians and scholars to judge and battle.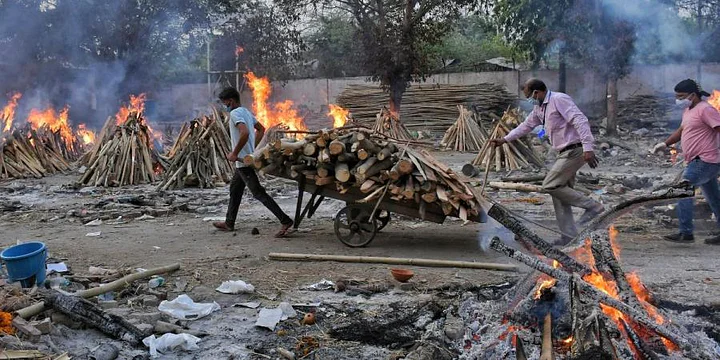 For people like me and others who lost their near and dear ones, what was emotionally devastating is that lives were lost for lack of medical facilities and intervention.
This year, since last month, I have already attended four barsee(s), the annual prayer rituals performed for the dead, in my immediate neighbourhood, one of course being that of my own mother.
Whether this was all destiny or the result of the government's somnolence is not the issue. I am just glad that it is all over now. Let us just pray to remain safe and do what is sensible and logical and be prepared to face another outbreak, should there be one. And this time, those responsible for healthcare and its supervision better take effective charge.
---
Reena Singh has more than 38 years' experience in senior editorial positions in The Times of India (TOI) and Genpact. She was Deputy Editor with TOI's spiritual newspaper, The Speaking Tree, where she spent nine years.
Image by Gerd Altmann from Pixabay