A heartfelt, personal account on the joys of being a grandmother by DR PUSHPA CHATURVEDI
As a child I used to wonder why my Dadima (grandmother), while she very patiently showered her unquestioning love and kindness on us kids, would often say, 'Mool se jyada vyaaj pyara hota hai,' which means interest is dearer than the principal.
After being a grandmother, I now realise how true that is; why grandparents feel this way. Becoming a grandmother is wonderful; no wonder this super wonder time comes so late in our life.
It's an amazing feeling of joy and unconditional love when your own child gives birth to a new life. Being a paediatrician, I had the greatest pleasure to cuddle my grandchildren in my arms first; receiving them gently from the hands of the attending obstetrician, as soon as they were born, and feeling them close to my bosom with awe, adoration and wonder, even before their parents could. Seeing their picture-perfect cherubic faces at birth, brought a surge of pleasant blessings and awe flowing into my heart.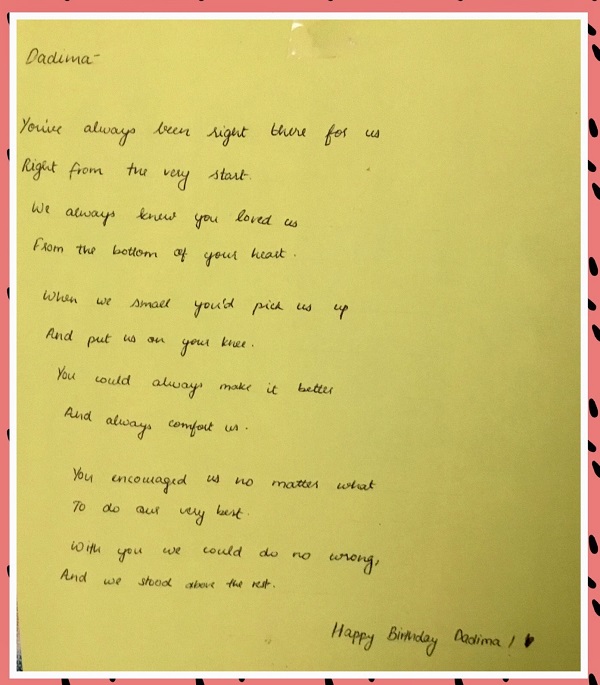 Love is when a tiny little soft hand holds on to my hand. I have a code of love with my grandchildren. We hold each other's hand and give a hand squeeze and a smile, wherever we are, thus conveying our feelings of affection, care, and simple pure joy of being there for each other.
There's nothing better than being with them; they remind me why it's so thrilling to be alive and what pure and perfect love feels like. They inspire and motivate me to be full of life, to love unconditionally and to be fearless, as my little granddaughter often says to me so sweetly and enthusiastically, "Dadima, just do it."
Sitting on the floor and playing with them, getting absorbed in their pranks and laughter, gives so much joy that we forget our worries, aches and pains. We become childlike and are reminded that life does not always have to be serious.
These light moments nurture our body, mind and soul and remind us of God's grace and blessings. We start seeing the world from the perspective of a curious, innocent child and are reminded that life and the world are a thing of wonder.
The love and affection they give us is priceless. I have preserved such beautiful, cute cherished small notes given to me on my birthday and other bonding days made by my grandchildren even when they just started going to the nursery, could hardly write or draw well, and till date in their teens.
When toddlers, my granddaughters would often run towards me and fight for my lap and I would put them both on my lap together. It gave such a joyful feeling.
Coming back to the saying mool se jyada vyaaj pyara hota hai, I feel this has something to do with age and something to do with the fact that grandchildren are our children's children, and we don't have to take their full responsibility, but just enjoy their growing up and pamper them.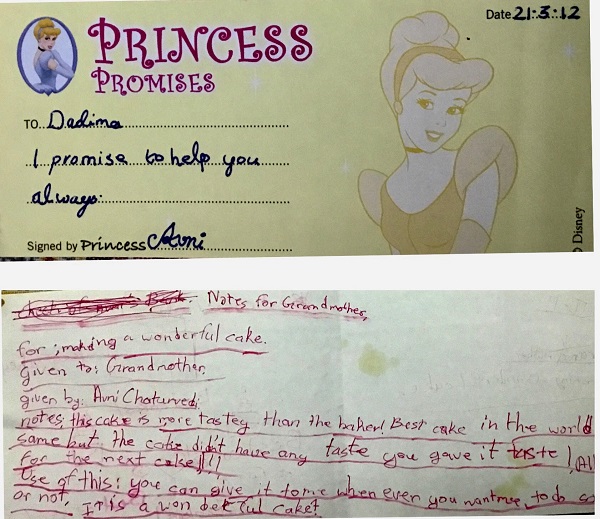 With our own children, we hardly had time, as we were working mothers busy raising them up and looking after all their needs. But as grandparents, we have more free time to see them growing up. It's like we have more time to "stop and smell the roses." Being a grandparent has perks that a parent doesn't get.
The parenting we did for our own children included disciplining them and inculcating good habits in them; reprimanding them, punishing them when we thought they were wrong or being unnecessarily adamant. But now that prerogative of disciplining our grandchildren is primarily the job of their parents.
Children have expectations from parents and when their desires are not fulfilled they often show resentment. Parents set rules and children feel their freedom is being curbed.
With grandparents, there are no such expectations ― there is just unconditional love and support. Grandparents don't have to worry much about disciplining; they have already done their duty of disciplining their children. Hence, there is hardly any resentment from grandchildren towards them, resulting in a more open and a loving relationship.
It's now time for grandparents to nurture them right in their gentle ways. Yes, it is very important to nurture them right, pamper them but don't spoil them, so that parents don't feel or say, "Grandmother is your name, spoiling is your game."
Grandparents can give to their grandchildren what they probably had no time to give to their children, both emotionally and financially. Grandparents learn so much along the road of parenthood that they get to apply that knowledge while interacting with grandchildren.
Emotionally, grandparents try to rescue them from their parents' wrath, and at the same time, advise them to follow what parents tell them. We have time to patiently listen to their deep thoughts and refrain from reprimanding them.
Instead, we get them through tough moments by consoling them, and gently advising them to be more careful. And you know what? They do listen to grandparents most of the time ― maybe 90 per cent of the time.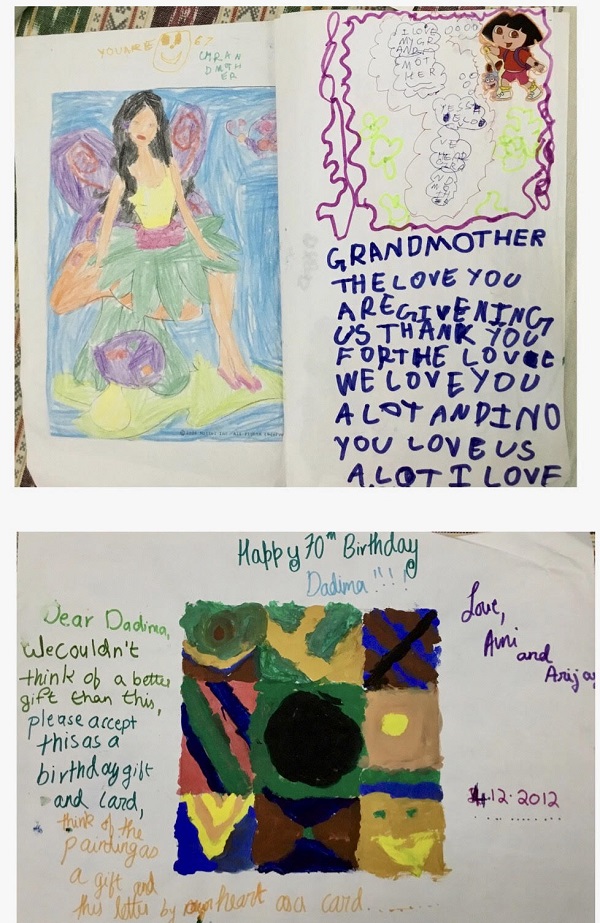 With no major financial commitments towards them, we can comfortably give our grandkids the things they want, not just what they need. Pamper them with what catches their fancy; it may be a costly toy or a fun outing.
At times, parents might feel grandparents are spoiling them by giving in to their demands. This needs very careful balancing. Don't give way to all their unusual demands, but weigh the pros and cons of their wants and analyse if they have a positive or negative effect on their psyche and then decide.
Grandparents are half parents whose invaluable joys lie in spending time, becoming childlike once again, feeling alive, and giving love and solace to their grandchildren.
They have already fulfilled their obligations of parenting while raising their own children. Thus it's now their time to sit back and enjoy their grandchildren without spending sleepless nights or changing diapers. No wonder there is a saying, "Children are the rainbow of life; grandchildren are a pot of gold."
---
(Featured Image: Dr Pushpa Chaturvedi with her grandchild Anya)
Dr Pushpa Chaturvedi, a paediatrician with over 50 years' experience, is an educationist and researcher, with over 100 research publications, mainly on social paediatrics in renowned medical journals. Ex-Professor and Head of Department of Paediatrics, MGIMS Sevagram, Wardha, she is a thinker, writer, poet, artist and a spiritual blogger with over 500 blogs to her credit. Dr Chaturvedi is also a keen traveller, music and nature lover.