Diwali is the time not just to remember the legend of Lord Rama but also to recall the sacrifices of Sitaji, a woman of substance who stood by her husband and raised two wonderful sons as a single mother, bravely bearing everything with a smile, says ANCHAL SINHA
A nip in the air, early sunsets and autumnal vibes remind us that Diwali is approaching and that the year is coming to an end. For Hindus and their friends around the world, the very mention of Diwali floods their consciousness with thoughts of new clothes, fireworks, gifts, lights and celebrations. On the big day, we pray to lord Ganesha and to Goddess Lakshmi to bless us.
As we look at the larger significance, let us also reflect on the sacrifices of Sitaji, who is considered an avatar of Goddess Lakshmi. Indeed, Sita was a woman of substance who stood by her husband leaving behind not only her luxurious life as a queen but also her sisters and her family whom she loved dearly.
There is a common saying that behind every successful man there is a woman. The golden purity of Sitaji's love for Lord Ram exemplifies the journey of a man from being a young prince to being worshipped as Lord Rama. Here, the woman was not behind the man but with the man, facing every tryst of destiny with a smile.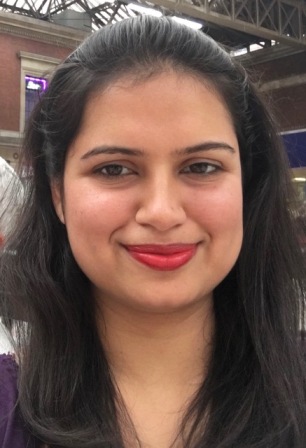 The dark and evil forces that were disturbing the equilibrium and peace of our planet were successfully eliminated by Lord Rama. He conquered every challenge with wisdom and strength, yet remained compassionate, soft and full of love for humans in distress. This sharp duality in his personality was also because of the presence of Sitaji in his life.
One such act of compassion of Lord Ram which touches me deeply is the act of lovingly eating berries offered by Shabari, a forest dweller who belonged to a lower caste. She had tasted each berry to determine if it was fit to be eaten by Rama. But Rama ate the berries happily, the gesture not only radiating love and compassion but also carrying a message for us to accept all with equality.
This Diwali, as we bow before Goddess Lakshmi seeking peace and wealth, let us also recall this specific act of kindness of lord Rama. Let us also think of people less fortunate than us, and remember to treat our domestic helps and subordinates with respect and love.
With the passage of time and with the arrival of Kaliyuga, the era of machines, we have forgotten the true essence of Diwali, which is about a simple, loving couple arriving home after several years. Diwali has nothing to do with fulfilling our desires, pursuing symbols of affluence, playing cards, wearing new clothing or achieving wealth. All it signified in the time of Lord Rama and Sitaji is that it upheld the power of goodness and the importance of keeping your word.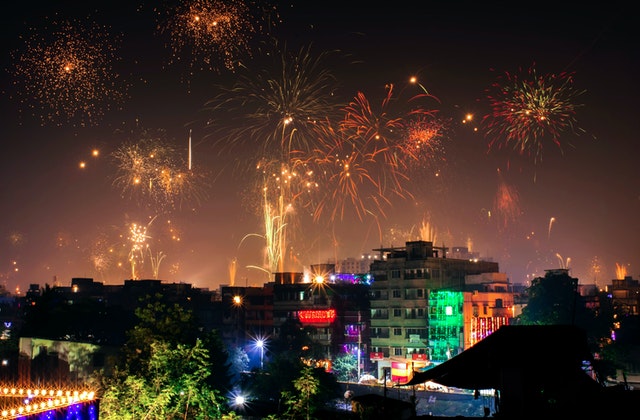 Let us also remember that Diwali is not easy for everyone, especially for people without families, and for those without party invites or without the purchasing power of their peers. This festival meant to rejuvenate our consciousness with thoughts of goodness is actually isolating people in these galleries of loneliness. Here again, I draw on the example of Sitaji who as a single mother gave birth to and beautifully brought up the twins, Lav and Kush in the ashram of Sage Valmiki. Her courage, strength and purity uphold the highest principles of feminism to the women of today.
No celebration of Diwali is complete without the mention of Hanumanji whose love for Lord Rama was as pure as Sitaji's. He had applied sindoor on himself out of this purity of love. With autumn setting in and the landscape changing colour to beautiful hues of orange, it's a beautiful coincidence that our planet is painted orange every year as the lamps of hope are lit on the night of Diwali.
Here's wishing everyone a very Happy Diwali.
---
Anchal Sinha lives in Surrey, UK, with her family. She has previously worked for leading News TV Channels in India and is a distinction holder from the London School of Economics.