SHAILAJA GANGULY recalls an interesting afternoon she spent with veteran actor Ashok Kumar that brings out a different facet of his personality
Recently, on November 14, I chanced upon this picture in a long forgotten album. It prompted me to salute Ashok Kumar Ganguly, the veteran actor of the black and white era of the bioscope.
Yes, he was a sprightly septuagenarian when l dropped in at his Deonar bungalow, and was told by the domestic retinue that in this lane he was known, not for his iconic presence on the silver screen, but for the homeopathic medicines he dispensed for free to the long line of patients who lined up on evenings when he was not shooting. Whoa!..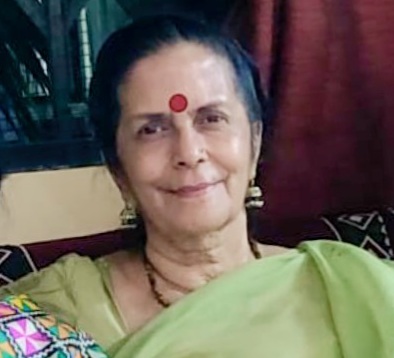 No, l did not dissect his roles, or discuss at length the milestones on his long and impressive journey in Bollywood….because l was blown away by his infectious energy and childlike eagerness to display the results of his new hobbies. Punched in between was his vivid account of how "chhoto bhai" Kishore had cried non-stop for 48 hours as a child after catching the mother of all chills and then recovered with a miraculously gifted voice that never received any formal training and yet became the most versatile, magical and immortal voice of Bollywood for all time.
Back to his newfound interests, Dadamoni chatted non-stop, in his staccato style, while he showed us the (ahem!) series of nudes he was painting; he also asked my shutterbug friend Shashank, who had accompanied me and who is a landscape architect by profession, all about potting plants in mini containers, a 'mission' he was going to take up on the following day and then about the long list of bxw classics he had lined up to watch in the afternoons… We were invited too.
When Shashank asked the two Gangulys from two different worlds to pose for a click, a gallant left arm shot up to 'escort' me into the frame …. a reel-life wizard giving much in advance, an endearing, real-life display all afternoon of today's celebrity life-coach Eckhart Tolle's raging bestseller…The POWER Of NOW!!!
---
Shailaja Ganguly is a journalist, writer, voiceover artiste, anchor for classical music and dance by India's best, and a fitness fiend who loves children, yoga and food. She is the recipient of the award for excellence in journalism from the Kanara Saraswat Union, and the Woman Icon of Navi Mumbai Award from the Smiles Foundation, an Economic Times prizewinning NGO. She lives in Mumbai.
Photograph with Ashok Kumar by Shashank Vaidya