Wednesday, September 23, 1983 will be etched in my memory forever. It was the day Lord Ganesh, or Ganapati Bappa (Father), like other years returned to Mount Kailash to his parents Parvati and Shiva, after His visarjan or immersion. But for me, Ganapati Bappa never really returned, for he stays in my heart and soul forever.
Coming back to that wonderful Wednesday, Ganapati Bappa, the God of New Beginnings and the Remover of Obstacles, the God of wisdom and intelligence and Letters, Arts, Sciences and Learning as well ― His glory is infinite ― blessed me with a gift that I will cherish for eternity.
More about the gift later…For now, I would like to declare my limitless love and devotion for Ganapati Bappa for bringing in change, joy and cheer in my life and in the lives of countless other fellow beings. The Lord holds a special place for all of us and is an inspiration to continue fighting for our rights and freedom and to work towards unity and breaking of divisions based on caste, class and birth.
Ganapati Bappa is undoubtedly the best-known, most popular and most worshipped God in India, and is equally adored in Nepal, Sri Lanka, Thailand, Bali, Bangladesh, Fiji, and Mauritius. In Japan, there are more than 200 Ganesha temples. Ganapati , a synonym for Ganesha, is composed of Gaṇa, meaning group of divine beings, and pati, ruler or Lord.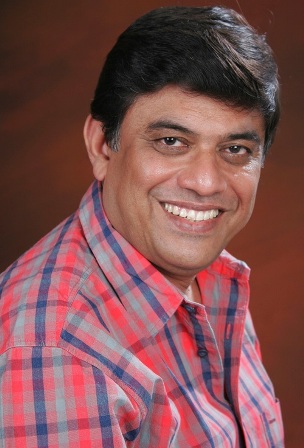 There are mentions of Lord Ganesha in the Rig Veda and in the Yagur Veda and references in Ramayana and Mahabharat, which indicate that the worship of Ganapati dates back to thousands of years. He is described as the Chief of Ganas (divine beings) and as the Supreme Seer. However, scholars differ on whether the Vedic term Ganapati which literally means "guardian of the multitudes", referred to Lord Ganesh as we know Him, especially since Ganesh Chaturthi was not known then.
For the devotee, however, Ganapati resides in the heart and soul. Quite often, mythology is more real, tangible and soulful than so-called reality.
Today is Ganesh Chaturthi, a day to celebrate the arrival of Ganapati Bappa from Kailash Parvat. During the reign of Shivaji (1630-1680), the founder of the Maratha empire, Ganesh Chaturthi came to be celebrated as a big public event. Shivaji's tradition of worshipping Ganapati and celebrating his arrival on earth continues till this day. Dr Uday Nirgudkar, who has been chief editor and CEO of DNA and channel head of Zee24Taas, told our website: "We have a long family tradition of celebrating Ganesh Chaturthi for 450 years. We celebrate the festival on a grander scale than even Diwali."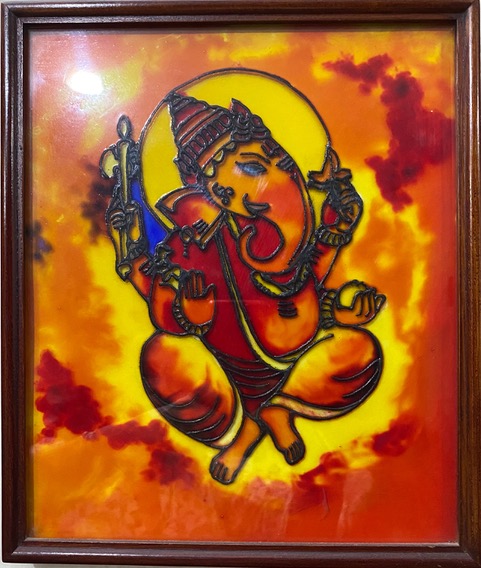 He said, "We get several hundred visitors during Ganapati's 10-day stay. The visitors include relatives, friends, dignitaries and celebrities, including film stars, ministers and even chief ministers, who worship Ganapati, finding solace and ananda or bliss in the Lord. Former Maharashtra Chief Minister Devendra Fadnavis has been a regular visitor during the festival every year."
Explaining why the festival was so special, he said his family is the 14th descendant of Gangadhar Shastri, a village doctor, who supervised the delivery of Baby Shivaji in the year 1630. The family is carrying forward Shivaji's legacy of celebrating Ganesh Chaturthi on a grand scale. This year, however, due to the coronavirus crisis, the celebrations will be very subdued.
Through Ganesh Chaturthi, Shivaji promoted religion, culture and nationalism, and the Peshwas continued that tradition, making Lord Ganesh or Ganapati the family deity. The colonial British rulers smothered political, social and religious public celebrations with the result that Ganesh Chaturthi was confined to homes and became strictly private.
Bal Gangadhar Tilak or Lokmanya Tilak clearly saw that Lord Ganesh was "the God for everyman", worshipped by the upper castes and lower castes alike, leaders and followers. He popularised Ganesh Chaturthi as a national festival and leveraged it to bridge differences and 'the gap between the Brahmins and the non-Brahmins.'
In 1893, Tilak organised Ganesh Utsav as a social and religious function and installed large hoardings with images of Lord Ganesh in pavilions. He also initiated the tradition of immersion of huge Ganesh statues on the tenth day of the festival. Tilak brought back the glory of the festival, but most importantly, made it serve as a meeting place for common people of all castes and communities, defying the British ban on gatherings. Tilak expanded Ganesh Chaturthi into a mass community event and a hidden means for political activism and cultural activities such as plays, poetry recitals, intellectual dialogues and folk dances.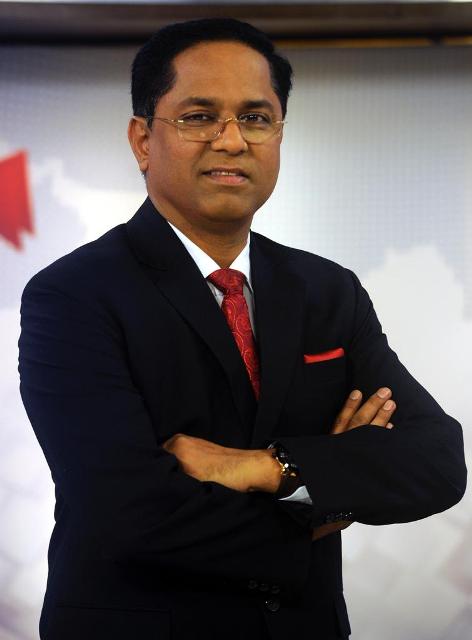 The Ganesh Chaturthi festival was thus Tilak's launching pad for the country's freedom struggle. Concurring with this view, veteran journalist and world renowned artist Prakash Bal Joshi says, "Ganapati Bappa is not only a symbol of wisdom but also of courage and protection to His worshippers that consist of people from all faiths." Prakash, who has travelled the world to exhibit his paintings, affirms, "For me as an artist, Lord Ganesha inspires me to explore the universe further in search of the ultimate truth."
Personally, Ganapati Bappa has given me a gift to treasure for the rest of life; the gift of love and companionship. While devotees were bidding farewell to the Lord at Mumbai's Chowpatty Beach, immersing scores of Ganesh idols to mark the occasion, I as a journalist was covering the event on Wednesday, September 23, 1983, for my newspaper, The Times of India. I had taken up a vantage position on an overbridge overlooking the beach.
But I was not alone. I was accompanied by a trainee journalist, whom I was supposed to teach the ropes of reporting public events. That didn't happen. I failed in the duty assigned to me by my chief reporter. In fact, I hardly watched the event myself. Ganapati Bappa saved the day, though. The benign God, the Remover of Obstacles, removed all roadblocks to me finding the right life companion. For, he united me with her, before he left for his abode.
And as the devotees bid farewell to Him, we welcomed each other into our lives ― the trainee and me. It was love that happened amidst the loud and joyous celebrations.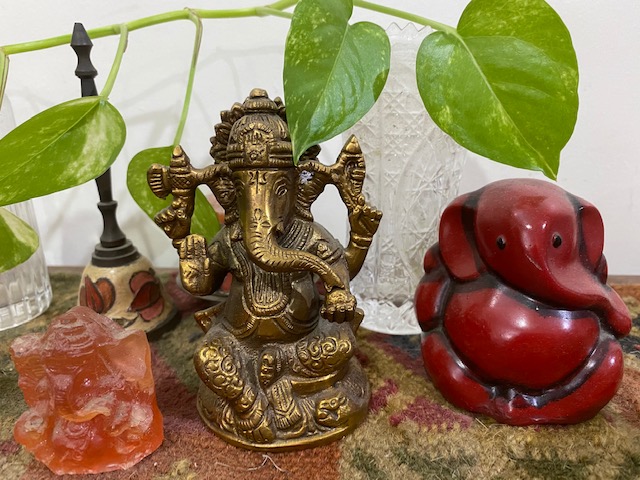 When I reached the office, my heart was beating fast ― on two counts. First, she was with me and we had found love. Second, I had not watched the proceedings. So how was I going to write my story?
But as I sat down to write my story on my typewriter (this was before the computer era), the words flowed like a gushing stream. When the chief reporter read the story, he remarked, "Great work. One of our best reports on the Ganapati immersion so far."
I hadn't written it. Ganapati Bappa did it for me. My second gift for the day.
So, I have more than one reason to love Lord Ganesh ― human and spiritual.
---
Oswald Pereira, a senior journalist, has also written eight books, including The Newsroom Mafia, Chaddi Buddies, The Krishna-Christ Connexion, How to Create Miracles in Our Daily Life and Crime Patrol: The Most Thrilling Stories. Oswald is a disciple of Paramhansa Yogananda, and practises Kriya Yoga.