DR PUSHPA CHATURVEDI describes the joys and magic of rural living, which nourishes the body, mind and soul
There definitely is something really amazingly good about living amidst nature, in rural areas. Living in such an idyllic environment nurtures the body, mind and soul. Rural living is peaceful and healthy, giving time for self-reflection and connecting with nature. You then enjoy the simple things in life.
The magical views of the changing seasons, the starry skies above, the chirping birds, butterflies flitting from flower to flower, squirrels scampering on trees, the croaking frogs at night ― they all remind you that life is much bigger and more profound than the urban societies we've created. Living in a city may have its own benefits, but for me rural living was more attractive.
In big cities life is like running a perpetual race; commuting, competing, comparing, cluttering, confronting, and chaotic. When one is away from all this hustle and bustle and lives in the midst of nature in rural areas, it certainly feels safe, satisfying, sagacious, sane, soulful and raises one's humanity and spirituality.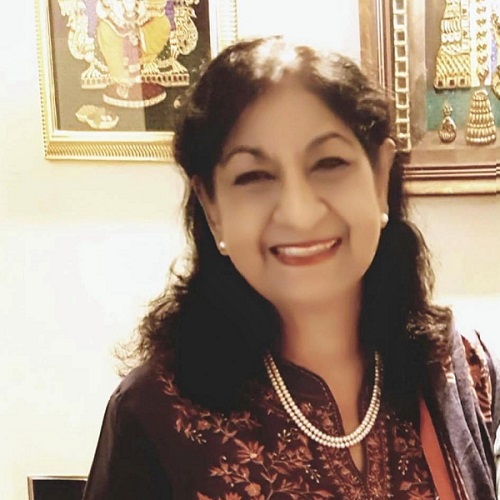 I spent my growing years on a rural farm far away from the city. My father, a soil scientist, was posted in agricultural institutions miles away from the humdrum of city life. We children were free to explore nature and find our happy places of growth, joy and laughter.
The sense of rural ambience and community living was just magical for my upbringing, as everyone knew everyone and everyone cared for everyone. It turns out that a greater sense of community and being more connected to the people around you is actually really good for mental and spiritual health.
I have always felt that to be connected with humane humans, makes us humans, more humane.
Experience tells most of us that people in the city being busy with their hectic life, are more casual, less trusting, more selfish and less caring. They don't have time to develop that type of soulful connection with people around them.
I have really happy memories of rural life. The rich swaying paddy fields, the seasonal fruit trees of bananas, papayas, guavas, lime, mangoes, jamuns and litchis are still so fresh in my mind. A small pond across the road delighted us when we saw it filled with lotus blooms.
We marvelled seeing their beauty blossom into strong beautiful resilient flowers, unaffectedly by the mud. At that tender age all this created in me a feeling of awe, overwhelming reverence, admiration and a sense of wonderment.
Our kitchen and flower garden was tended to mainly by my mother. She inspired in us children a green thumb of achievement and joy as we harvested veggies, often nibbling on tender green peas and cucumbers, plucked fresh from the garden.
Every Sunday morning families gathered in a gurdwara. We prayed, sang hymns together and celebrated all different religious festivals together.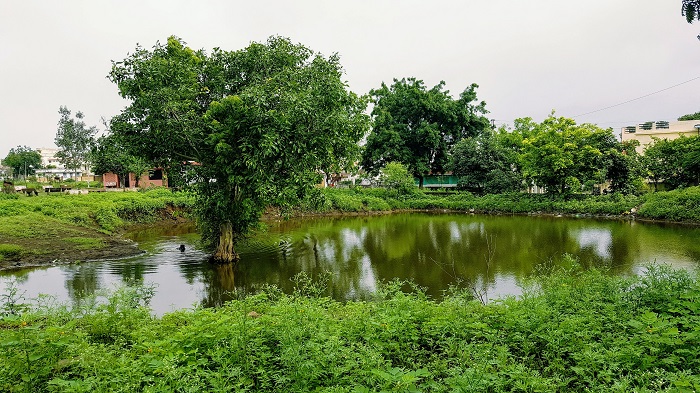 Cricket and badminton were our favourite outdoor games. Cycling or walking on the narrow side roads between the green fields, greeting and waving to those whom we passed on our way, raised our spirits as we felt so much like free birds, connected to the soil and life around us. To have felt this union with Mother Earth and the universe at that tender age has left indelible soulful impressions in my life.
To add to all this was the feeling of safety which is lacking in cities. We could go anywhere without fear and our parents knew we would be safe. It was a small well-knit community that had its own sets of rules and straightforward way of living. Life was so simple and beautiful. We were lucky to be educated in a good school, commuting 7 km daily in a school bus.
Our commitment to serve and give the best possible health care to the underprivileged rural population, passion for teaching, and, of course, love for living a simple life in the midst of nature prompted me and my husband to take up a challenging rural assignment despite being discouraged by our families.
We chose to join Mahatma Gandhi Institute of Medical Sciences' (MGIMS) first Rural Medical College in India attached to Kasturba Hospital, Sevagram, Wardha in Maharashtra, after we qualified from the All India Institute Of Medical Sciences, Delhi.
It was the only hospital inaugurated by Mahatma Gandhi and was started in 1945 by Dr Sushila Nayyar with 15 beds to serve the rural area. Dr Sushila's vision and hard work resulted in it becoming a medical college in 1969. We joined in February 1972. It now has a thousand beds and as of the July 2021, India Today survey it is rated as the fourth best private  medical college in India. Incidentally, it is a no-donation, government-aided institution
After working for over 40 years in rural settings, I can vouch that it has the advantages of a stress-free, very relaxed and contented pace of life. The satisfaction is in being able to pursue one's career and certainly give one's best to the profession, family, growing children and to the rural community.
Riding a bicycle or walking down to work, with less traffic around and zero pollution is a great way to pack in a daily dose of physical exercise; it adds to your physical and mental well-being. This is, of course, feasible only if you live close enough to your workplace. A mere glance out of the window and onto open fields or other green spaces instantly refreshes the mind, body, and soul.
With no city attractions, bonding with faculty, students and the rural community gets priority. Living like one big family, and being there for each other becomes heart-warming. Rural communities have the ability to have long-lasting and more personal relationships, since they connect with the same people more frequently.
At MGIMS, every week all participate together in community sarv dharma prarthana (All religion prayers) and shram dhan (manual labour). This gives a sense of bonding, oneness and understanding the dignity of labour. Praying and celebrating all religious festival together not only binds people together and provides leisure and recreation, but also raises tolerance and love for that One God they pray to with different names. 
Living in rural surroundings with blissful nature around certainly connects you to the Self and others, gives a feeling of oneness, soothes your  nerves, restores your positivity, and heals your stress. All this has a tremendous positive effect on holistic health, and may even extend the longevity of life.
Changing life circumstances have now planted me in a city. I miss the rural ambience, but as the saying goes, bloom wherever you are planted ― the early rural life lessons has taught me to live life with my children in peace and feel blessed.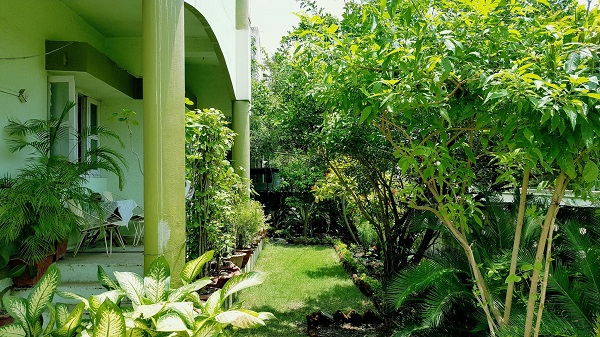 To conclude my eulogy on rural life, I am sharing a poem on the bullock cart, which amply symbolises the rural aura. The bullock cart still continues to be an ideal means of transport for agricultural produce as well as human travel in our rural areas.
The Bullock Cart
Reminds me of my childhood days
spent in a village on sprawling paddy farms
where bullock carts were the only way
to transport the abundant fresh cut hay
Reminds me of the tinkling of bells
as the loaded carts moved ahead
we kids raced by their sides on bikes
whistling along enjoying our hikes
Reminds me of a funny tragic reality
The day our campus school bus failed
A bullock cart ride to school it had to be
We were teased no end, and in tears we wailed
Reminds me of my early Sewagram days
which can never ever be forgotten
Bullock carts in villages were often seen
plying along loaded with raw cotton
in rows and rows, oh what a scene!
Reminds me of how rural patients came
from far away villages on bullock carts
and we docs felt so compassionate
tended them from the depths of our hearts
---
(Featured Image: Sketch by Dr Pushpa Chaturvedi. All Pics Courtesy: Dr Pushpa Chaturvedi)
Dr Pushpa Chaturvedi, a paediatrician with over 50 years' experience, is an educationist and researcher, with over 100 research publications, mainly on social paediatrics in renowned medical journals. Ex-Professor and Head of Department of Paediatrics, MGIMS Sevagram, Wardha, she is a thinker, writer, poet, artist and a spiritual blogger with over 500 blogs to her credit. Dr Chaturvedi is also a keen traveller, music and nature lover.