Renowned singer and author JOE ALVARES pays a soul-stirring tribute to Bhopal, which is an exquisite blend of tradition and modernity
A city shares a great relationship with its inhabitants; it stirs their soul, it inspires them, amazes them, befuddles them and incubates them to realising their dreams.
I asked my soul, What is Bhopal? My soul replied: "The world is the body and Bhopal is its life". I am sure this thought powers millions of Bhopalis. Once you have lived in Bhopal for a length of time, you belong to it. In Bhopal, you can be in love with life, but wise to its follies.
The old city stands as a vibrant testimonial to a different age, retaining its old walls, coat of arms, city gates, royal graves, multiple palaces, traditional chaiwallas and mithai vendors, peppered with royal residences and courtyards, with whispers of the past. Penitent pilgrims make their oblations in grand mosques and beautiful temples. Chess aficionados contest their skill, in free flight.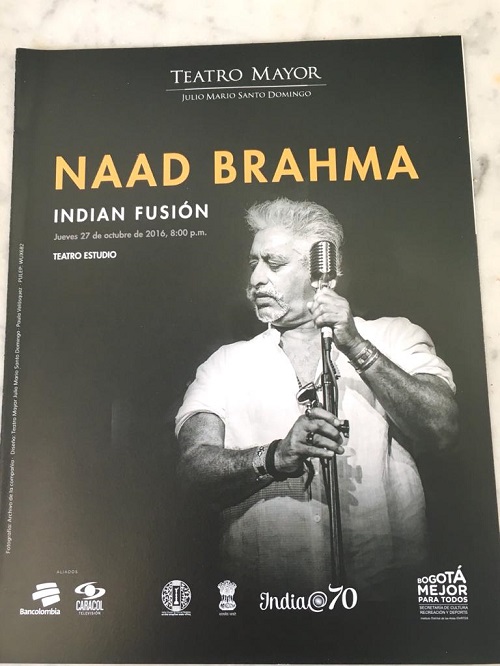 There are legendary stories of 5,000 Italian Prisoners of War, during World War II, whose gravesite tells their story; from whose tribe a jazz band was developed that played for 'Balls' at the Nawab's Palace. Hidden in the back alleys of the city are The Bourbons ― a family tracing their origins to the French royalty of the 16th century, whose ancestors were in the employment of Emperor Akbar's court.
For the history curious tourist, "St Francis Church" in Jehangirabad can be visited and one can gaze upon the gravestone belonging to the benefactor Isabella Bourbon (Madam Dulhan). This is a heritage structure. The Fleur de Lis, a symbol of French royalty can still be found visible on the top of so many heritage buildings in the old city. Bhopal is endowed with an exquisite array of lakes. The old find rejuvenation, the young find romance, the health seeker finds vigour and vitality in the clear air.
With its lakes, comes the beautiful embellishments of lush gardens, thriving parks and rose plantations backed by a very warm summer, clothed by a robust monsoon, while winter brings revelry. Very cool winter temperatures usher in a festive atmosphere during the whole season, that begins in November and stretches till mid-March.
A culturally vibrant city comes alive with its dance of the performing arts, with festivals like Diwali, Christmas and New Year bringing in a joie de vivre. A fire-fly glow emanates from life. Romance is in the air. Fashion, cuisine, music, dance and literature festivals are a part of the winter fare.

From the cobblestones of the past to the pavements of the future, the grandeur of nobility gives way to the lustre of independence. Bhopal has traversed this journey with the consummate ease of a thoroughbred stallion, set to win a Derby. Indeed, it is a metamorphosis, so smooth and seamless.
Building on the wisdom and treasured legacy of its erstwhile rulers, the city has emerged as the premier entry point for business, leisure and tourism into the magnificent state of Madhya Pradesh.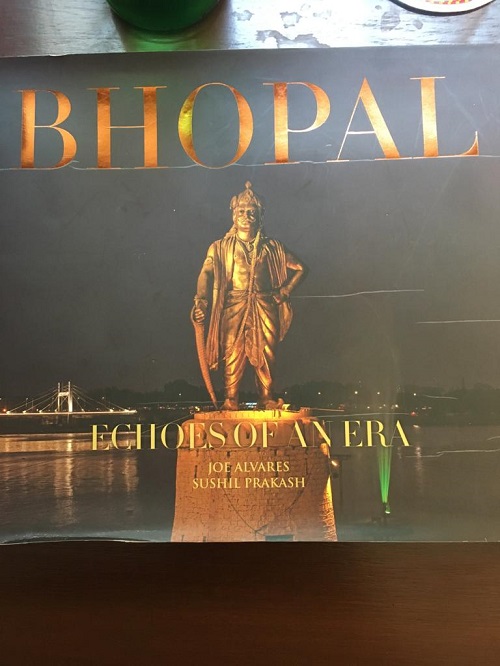 Post-Independence came the addition of grand buildings like the Vidhan Sabha or state legislature, an imposing structure. The Bharat Bhavan complex, nestles on the banks of the Bada Talab or Central Lake of the city, a uniquely designed and laid out facility, for the promotion of the literary and performing arts. Both these sprawling world-class complexes were designed by world renowned and award winning architect Charles Correa.
Iconic places of worship have been designed and built. The beautiful Birla Temple proudly displays historic sculpture and artefacts, spanning 10th-14th century vintage. This is a combination of modern humanitarianism and satvic grace. Lord Mahavir sits
in grand display, flanked by ancient deities in a modern Jain Temple, which can be reached by ropeway, for it is on top of a hill ― Lalghati.
You will be dazzled by the walk through some of Bhopal's magnificent museums which include:
1) The Tribal Museum
2) The Indira Gandhi Rashtriya Manav Sangrahalaya
3) The State Museum
4) The Birla Museum
5) Regional Museum of Natural History
6) Military Museum "Yodasthal"
7) The Exemplary War Memorial 'Shaurya Smarak' and its unique underground museum, dedicated to war heroes. This 12-acre park is also endowed with a 5,000-seat open air performing arts auditorium!
Perhaps, no other city in the subcontinent can boast of such a treasure trove of museums so well-maintained and ably administered with world class professional standards.

Certain contemporary landmarks that have become iconic to Bhopal are the state-of–the-art Raja Bhoj International Airport and the Raja Bhoj Cable Bridge. The city is, indeed, an amalgamation of palatial grandeur and modern hi-tech amenities.

---

Joe Alvares, a world renowned jazz singer is the cultural music ambassador for India with the Indian Council for Cultural Relations and the Ministry of Culture. A lover of history, he is the author of 'Bhopal, Echoes Of An Era', a coffee table book. He describes himself as a happily-married grandfather with two daughters; one of them is Shefali Alvares, a singer of Bollywood hits.
(This article first appeared in jehannuma.com. It has been edited to suit our style.
Featured Pic Courtesy: jehannuma.com)