ARJUN PEREIRA is just back from a rejuvenating holiday in Ladakh, which turned to be a surprisingly spiritual and adventurous trip
I am just back from an invigorating visit to Leh and Ladakh. It was the experience of a lifetime. It turned out to be the most dangerous, adventurous, threatening, cold and at the same time, serene, peaceful and tranquil experience.
It would be a dream come true if everyone is able to at least travel once every two months to some far-off destination to experience with all your five senses everything that this planet and life has to offer to you. Travelling, they say, is experiencing life with all its twists and turns, highs and lows. But that is what life is all about, isn't it?
In fact, if I had my way, I would make it mandatory to take a short vacation every two months for all employees in my yet-to-be-set-up, imaginary company!
Ladakh has a very rich heritage and is a union territory now. Formerly, it was part of the state of Jammu and Kashmir. Since, I don't intend this piece to be a historical or political essay about Ladakh, let me just dive into my own personal account of travelling in Ladakh.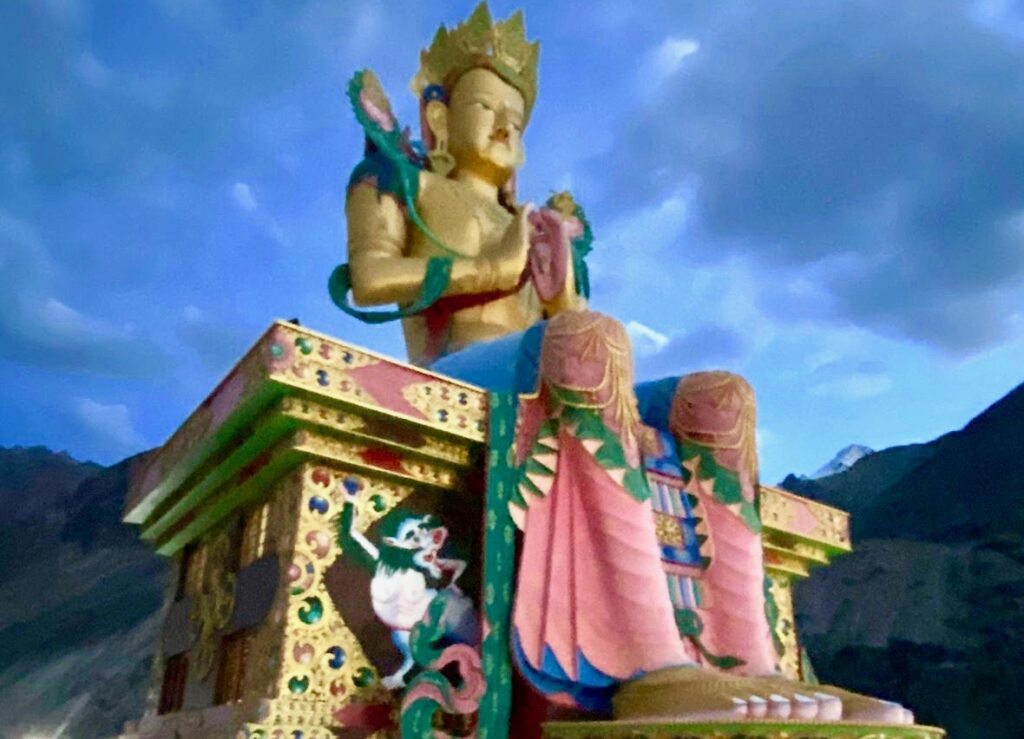 The first day you land in Leh, you are just required to rest as you must get acclimatised to the much higher altitude and the much lower ranges of temperature. Oxygen here is low, compared to what we have in the plains. This, itself, is a kind of spiritual lesson. Metaphorically saying, it means that you've got to adjust to other places and cities initially and that it is not the other way round. As the old saying goes, 'Do in Rome as the Romans do.' Once you are a bit more entrenched in your new environment, perhaps you can play around with the elements.
After I got used to the new weather conditions and lower oxygen levels, I accompanied a local driver, Horcho, on a long drive to Nubra valley, one of the three mountain ranges in Ladakh. On the way, we stopped at the breathtaking Diskit Monastery, which has a massive Buddha murti and real Buddhist monks roaming about in their typical attire.
Driving through the steep mountains is a jaw-dropping sensation itself for those who come from landlocked cities or even from sea-facing ones.
The knowingness that your life is in the hands of a local driver who you know almost nothing about is slightly scary in itself. What if he boozes and gets drunk at night? What if he takes recreational drugs in his village? What if he loses control for that one split second? Other such similar thoughts assail your mind and if you dwell on them for an unreasonable amount of time, you will drive yourself crazy. That was another spiritual lesson: Take what you have and don't dwell on what is not.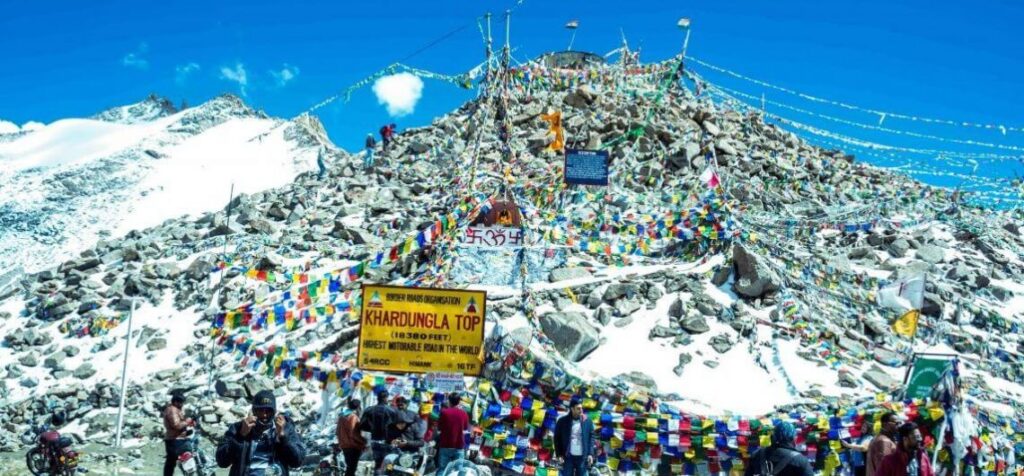 What makes it even more odd is that these drivers are very relaxed and nonchalant as they have been driving in this kind of terrain all their life. You may even see a few of them talking on the mobile while simultaneously driving you along mountain edges and negotiating blind corner turns.
However, ironically, it is exactly in this kind of environment that you learn to just let go and instead opt to go with the flow and to have trust in the skills of other people around you. You just can't control everyone and everything around you. I chose to concentrate on getting used to the freezing cold temperatures. Soon, it turned out to be a very refreshing experience and not inconvenient at all.
The continuously flowing streams that you encounter in Ladakh are like metaphors for just getting things done, going with the flow instead of stopping and thinking about niggling issues to ad infinitum – something what lots of people do nowadays.
What is different about Ladakh is that as a tourist, you aren't allowed to just venture out at will, following your own fancy timings, which might be the case in places like Goa or other laid-back holiday destinations. On the contrary, Ladakh is not the place to be laid back as you have to be continuously alert and on the move. You have to wake up early mornings or at the crack of dawn, get ready with a limited supply of hot water and then be in action till the early evening.
Perhaps, this is what life is like for most people. It is not a luxurious bed of roses where you can get whatever you want, without exerting discipline. Blessed may be those lucky few who are born into luxury, but if they are laid back, their lack of challenge may actually be a reason for an unhappy state of affairs.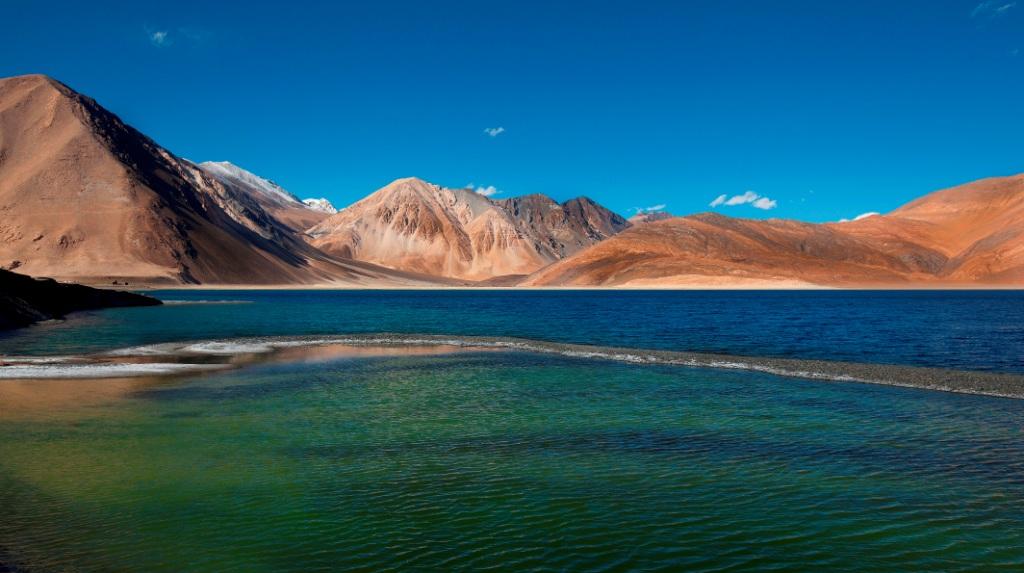 In Ladakh, wherever you go, you are reminded that you are close to the national border the country shares with its neighbours. The ubiquitous army presence in Ladakh is kind of reassuring and instils within you, a vibe of discipline, commitment and dedication. It ensures that there is no laid-back, rave-party atmosphere, which is typical of other holiday destinations all around the world.
But my Ladakhi sojourn was over all too fast and I flew back with this one, overriding thought: That visiting Ladakh is not for the faint-hearted or for the laid-back. It opens your eyes to a new reality with its rugged terrain and helps you to evolve to a much higher level of awareness and discipline.
---
Featured Image: The author Arjun Pereira in Ladakh
Arjun Pereira, a writer and editor, is also a singer, composer, lyricist and guitarist. He has worked for leading publishing houses and corporates.