Even as superstar Shah Rukh Khan, fondly called King Khan, completes 31 years in Bollywood, OSWALD PEREIRA highlights the lesser known aspect of his personality as the Prince of Good Deeds
Superstar Shah Rukh Khan (SRK), who completed 31 years in Bollywood on June 25, Sunday, said, being able to entertain several people, lots of times, is his "proudest achievement." However, one aspect of his life that he hardly talks about and really wouldn't want to boast about, but what makes him a real hero, are his numerous acts of kindness.
Fondly called King Khan of Bollywood, the 57-year-old actor, popularly known as SRK, is also eligible to the title Prince of Good Philanthropic Works. Starting his acting journey with TV serials such as Fauji and Circus, before making his feature film debut with Raj Kanwar's Deewana in 1992, SRK's silent work for the less fortunate and victims of atrocities kept pace with his rise to superstardom.
Says SRK, "In my life, I have been given several opportunities to flourish by the people around me. And this is exactly what I want to do for others ― especially women." He adds: "My dream is to create an ecosystem that allows women, regardless of their history, to redefine, redo, or rework their lives the way they choose, the way they see fit. This might seem idealistic, but I truly believe that we can empower women to dream, grow, and live life without worry."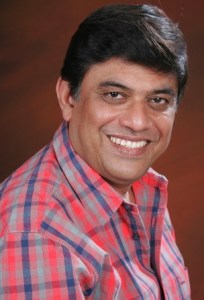 On January 23, 2018, SRK, along with Hollywood star Cate Blanchett and singer-songwriter Elton John received awards at the World Economic Forum (WEF) in Davos for their work raising awareness about human rights issues.
SRK described as one of Hindi cinema's most globally known faces, was feted as "he is a founder of the non-profit Meer Foundation, which provides support to female victims of acid attacks and major burn injuries through medical treatment, legal aid, vocational training, rehabilitation and livelihood support."
SRK has also been responsible for the creation of specialised children's hospital wards and has supported child care centres with free boarding for kids undergoing cancer treatment, the WEF had noted.
On the WEF stage, SRK had thanked the ladies of his life for his values. He said, "I want to thank my sister, my wife and my little daughter for bringing me up well and teaching me the value of requesting, sometimes imploring and begging a yes from a woman, instead of forcing it upon her."
"The reality, however, is that most women have very little freedom," observes SRK. He says that they are often powerless, punished for making choices, and for simply saying, 'no.' This results in atrocities on women like acid attacks.
"These cases of oppression usually stem from a lack of respect and empathy, which is in stark contrast to what I try to personify every day. In fact, it is my conviction in women's rights that compels me to act ― especially when I learn of atrocities like acid attacks."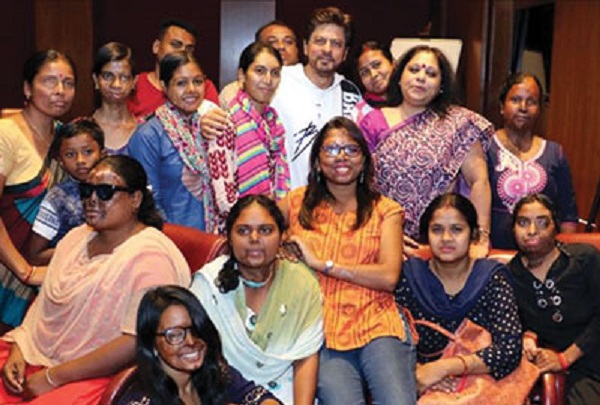 "I believe that, when faced with violence, women need a friend ― someone they can rely on, who can help them face these hurdles and come out stronger."
"Meer is that friend," affirms SRK.
SRK's Meer Foundation was named after his father Meer Taj Mohammed Khan. SRK describes his father, as "the most gentle, compassionate, and kind man that I have known. His interactions with women were always based on a foundation of respect and kindness, and this is what I remember most about him."
"Through Meer, I believe that we can help women who have been treated unfairly by creating a network of support," SRK says, adding that he sees the Foundation's immense potential to better lives of women and change their future.
A number of hospitals partner with Meer Foundation, including Apollo Hospital, Fortis Hospital, BLK Super Speciality Hospital, Bombay Hospital, as well as NGOs such as Acid Survivors Foundation India, Atijeevan Foundation, Human Rights Law Network, and Make Love Not Scars.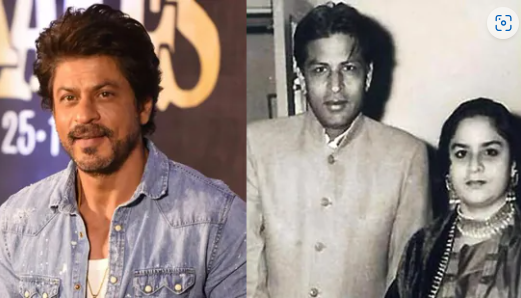 "I've seen the worst. My father was dying and we couldn't afford the expensive injections. My aunt used to send them from London. But if the course was of 20 injections, we managed only eight. So I'll never know whether he died because we didn't have the money or he died because he had to" – Shah Rukh Khan
---
SRK has been brand ambassador of various governmental campaigns, including Pulse Polio and National Aids Control Organisation.
To mark International Women's Day in March 2019, Meer Foundation had launched an initiative titled 'ToGETher Transformed'. Corrective surgeries were sponsored for 50 burns and acid attack survivors. The whole month of March was dedicated to organizing these surgeries, which were performed at BLK Super Speciality Hospital in New Delhi and G.S. Memorial Plastic Surgery Hospital and Trauma Center in Varanasi.
Meer Foundation has also helped organize health camps, events for disadvantaged women and children, and donate wheelchairs to para-athletes. SRK has also been associated with an NGO called Make a Wish Foundation for children to help make their wishes come true. When the little ones wish to meet SRK, he arranges for the kids to be driven to his house and ensures that he spends some quality time with them bringing joy in their lives.
SRK's acts of charity are quite a few, but he never seeks publicity for them. When SRK was working on Sanjay Leela Bhansali's Devdas, a person who had come to the sets to see the shooting, met with a tragic accident when a large fan fell on him and he died on the spot. SRK personally offered help to the family of the deceased and sent them money.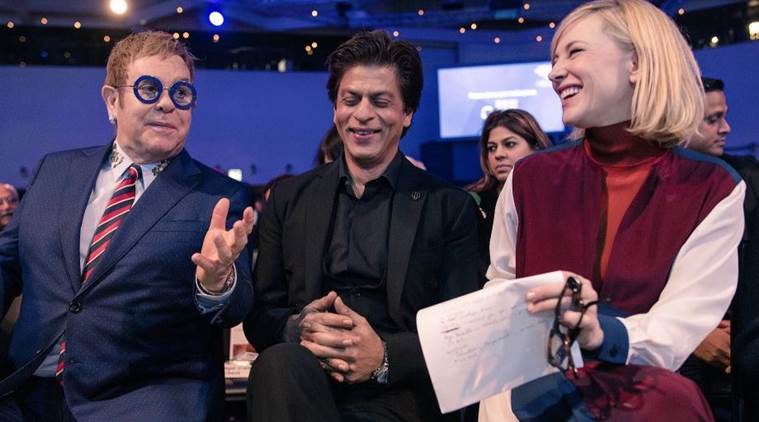 It is believed that after the super success of his film Om Shanti Om, SRK distributed a good part of the profits among his company employees as a goodwill bonus. Some years ago, a reporter from a popular media channel met with a serious accident and sustained severe injuries, just after he had interviewed SRK. His condition was quite critical and he was rushed to a hospital, which asked for a lot of money for his treatment. When SRK got to know about this, he immediately arranged for the money which reportedly amounted to as high as Rs two lakh per day. Unfortunately, the journalist succumbed to his injuries in some days.
Here are some other notable acts of SRK's philanthropy:
1. SRK's team Kolkata Knight Riders won the Indian Premier League season 7. The King Khan donated the entire money of Rs 15 crore to cancer patients in Mumbai and Kolkata.
2. In 2015, SRK donated Rs 1 crore to the Chennai flood victims.
3. He donated Rs 25 lakh to the Tsunami Relief camp. He was one of the celebrities who performed at the Help Telethon Concert to raise money for tsunami victims.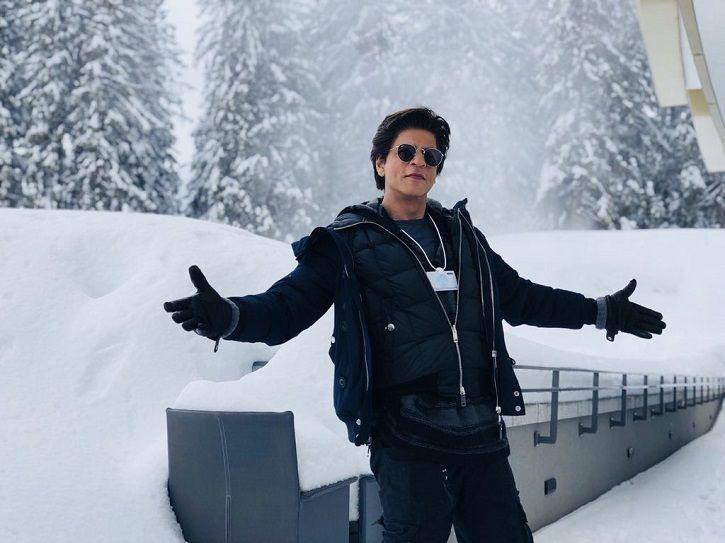 4. SRK's Meer Foundation donated Rs. 12 lakhs to Government of Kerala's Chief Minister Distress Relief Fund in order to help the Kerala Flood victims.
5. In 2009, SRK helped to light up seven Odisha Villages by investing in a solar electricity project. After 61 years of independence, the people of these villages in Odisha finally got access to electricity.
6. In 2012, SRK adopted 12 villages in Bhitarkanika National Park in Odisha to provide them with electricity under the initiative Light A Billion Lives.
7. In Nanavati Hospital, he made a special department for cancer and a children's ward in memory of his mother who died of cancer.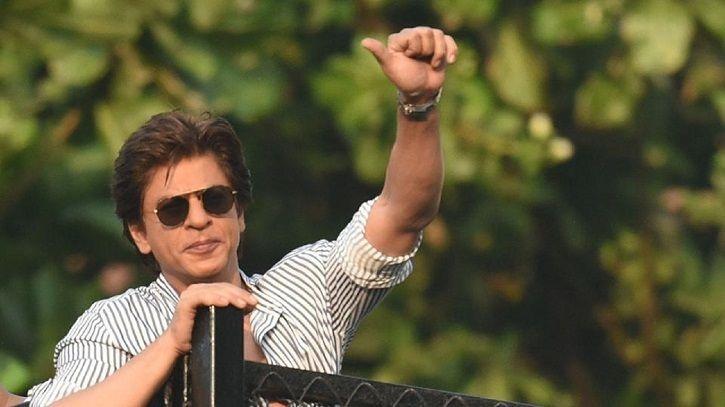 8. Meer Foundation came forward to help the family of Anjali Singh, the 20-year-old girl, who lost her life on 2023 New Year's morning as she was dragged under a car for several kilometres. The foundation donated an undisclosed amount to the family.
Anjali was the sole breadwinner of the family, which includes her mother and siblings. The aid aimed to help the mother with her medical expenses, while providing relief to Anjali's siblings.
9. In 2012, SRK became the first Indian to have bagged a special award at the 20th UNESCO Awards in Germany for his charity works. He was also appointed as the first global ambassador of UNOPS, which works to improve the lifestyle of people.
The silent giver that he is, SRK should be an inspiration not only for his Bollywood counterparts but also for the well-off outside the film fraternity.
---
Featured Image: SRK with an acid attack survivor
Oswald Pereira, a senior journalist, has also written eight books, including The Newsroom Mafia, Chaddi Buddies, The Krishna-Christ Connexion, How to Create Miracles in Our Daily Life and Crime Patrol: The Most Thrilling Stories. Oswald is a disciple of Paramhansa Yogananda, and practises Kriya Yoga.