DR CYRIL KADAM explains how Ayurveda can help restore your equilibrium so that you learn to cope with life's stresses and extreme situations
One often hears about suicides of well-known people in newspapers. A recent example is about the sad case of Nitin Chandrakant Desai, the famous art director who won many awards for his work in films such as Jodhaa Akbar, Hum Dil De Chuke Sanam and Devdas.
A classical Leo, the creative Nitin Desai had been lucky in his choice of career as he had been able to translate his passion for the arts as his career, which paved the path for his successful professional journey.
But was he really successful in all aspects of his life?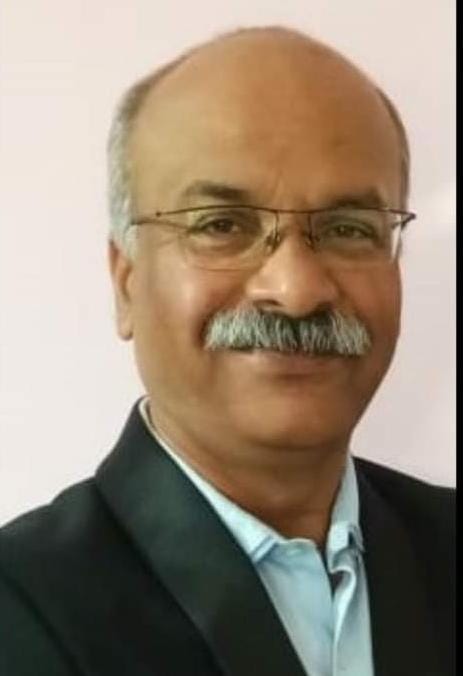 Professionally, yes, but personally, one can't be too sure. Exhibiting his typical personality traits, he did bloom, but the recent incident in which he took his life could be perhaps because he was unable to handle stress. For many victims of suicides, it is obvious that the person wasn't poised enough to handle all of life's situations which could eventually lead one to contemplate the extreme step of suicide.
All should be able to understand their physico-mental Prakriti or constitution and start developing certain traits within themselves to best accommodate and adapt to life situations. The importance of mental health cannot be stressed further. Appreciate or rather acknowledge that you are going through a challenging situation and then learn to nourish that system which will help you to cope. In other words, you must activate your Manovah Srotas or the nerves that convey your emotions to your sense organs.
Stress will always be present and what one needs to do is to not give in to the urge to stave off stress, but to improve the body-mind conditioning and constantly work on your individual coping strategies.
Social integration and emotional intelligence will help you attain that along with strengthening of your relevant mental apparatus.
Fortify your mental apparatus with Yukti Satvavajaya and ensure your body-mind are close to the best homeostatic state. What does this mean, you may well ask. This is much like your internal body-mind thermostat striving to keep everything in balance, or in equilibrium. The term homeostatic was coined by Walter Cannon, a physiologist, in 1926. It is your body's way of maintaining equilibrium in the body's internal states to keep its internal processes such as body temperature and blood sugar levels constant, steady and balanced, at a subconscious level.
Let's discuss another recent example that was reported in Mumbai newspapers this week – of a businessman who was so depressed after a recent health issue that he often told his family members that he didn't feel worthy of living and wanted to end his life. He eventually did that – by jumping off from the Bandra-Worli Sea link bridge into the Arabian sea below.
Your mind and body, itself will try to warn you whenever you are headed towards a stressful state. Family members too can see people around them slipping into such a frame of mind and know that at such times, they must step in to motivate and help the person who is suffering by helping the person take charge by changing his or her way of thinking.
Realise that if a person projects his hopelessness onto others in his talk, the cause could lie in the ailing mind and could stem from a variety of causes that could be either physical or mental.
Building up on the tenacity or strength of the mental apparatus – your manovah srotas is the key. The quality of your coping mechanisms with stresses is decided by this tenacity, which is referred to as the mind's satva. Improving your satva helps manage this competitive harsh environment.
Adopt regular Yukti-Satvavajaya therapy to build and maintain your mental tenacity and live a stress-free life irrespective of the enormity and complexity of the challenges that one inevitably faces in life. (For an explanation of Yukti-Satvavajaya, see below)
Remember, the complexity and intensity of challenges that surround you cannot be altered, but your responses and coping mechanism can definitely be improved with Yukti-Satvavajaya therapy.
---
Editor's Note: According to the government website, ncbi.nlm.nih.gov, let us try and understand the concept of satvavajaya, which is described as the knowledge of psychological self-control that helps us to discriminate between thoughts and actions…. Sattvavajaya as psychotherapy, is the mental restraint or "mind control" achieved through spiritual knowledge, philosophy, fortitude, remembrance and concentration.
Dr Cyril Kadam is an Ayurvedic and holistic neuropsychiatrist providing integrated mental healthcare including Yukti-Satvavajaya therapy, behavioral therapies like CBT, CRT, SCT, & ETs along with Music therapy and Counselling to help people tackle anxiety, depression, sleep issues, schizophrenia, bipolar disorder, and even Alzeihmer's. Dr Kadam runs his own Genesis Positive Health MindCare Clinics in Thane, Maharashtra. The clinic offers free 24X7 counselling to help you reason out your disturbing thoughts and suicidal tendencies. Call +918291230630.
Image by Лечение Наркомании from Pixabay