SHAILAJA GANGULY evokes poetry within her soul when she describes what peace means to her
Peace. It is that perfect moment when somewhere, somehow, with someone, without anyone, you feel both a draining and an uprising…. All that bothered, worried, hassled, pained, or agitated your little mind and heart seems to just slip away from your limbs, your thoughts, your feelings – like water flowing off a smooth boulder which will not invite intrusion…. Only to be replaced by an inexplicable, absolutely indescribable, incredibly positive glow that rises from the tip of the toes to the top of your head, lighting every nook and cranny, making the body and brain lighter than air, lending invisible wings and taking you out and above your tiny self which was smarting at an insult, anxious about health, worried over money or whatever, to an invisible, mystic spot wherein you experience total humility, total forgiveness, total gratitude and an unshakeable conviction, however momentary, that you are One with all that there is….
Perhaps standing wonderstruck in front of a short bush, one of hundred others, mind you, loaded with more ripe and rosy-red apples than leaves, in a rainbow- coloured garden in Srinagar.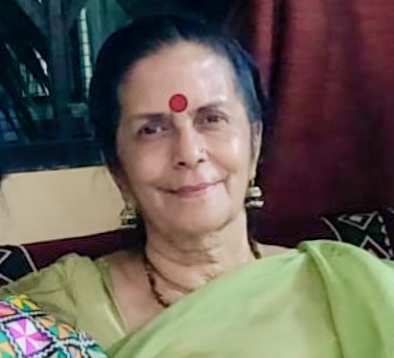 Getting drenched and overpowered by the sheer power of total and utter silence in the unpeopled niche of a little chapel dedicated to Infant Jesus in Nashik.
Becoming one minuscule pore of a single heartbeat in a totally stashed auditorium as the unceasing applause celebrates the perfection of the late Odissi icon Kelucharan Mohapatra's awesome presentation of the longing of the lovelorn Radha, or the late Kathak King Pandit Birju Maharaj ji's heart-stopping footwork in the climax of a mind-blowing recital.
Gaping at the perfection of a mammoth monolith sculpture called Kailasa with its innumerable stories carved in stone, but without a single by-line, at the wondrous Ajanta-Ellora treasury in Aurangabad.
Watching a sun rise beside two Masters of unmatched spiritual depth on a tiny hillock tucked away in the green lap of Karnataka.
And at the very tip of our vast and varied homeland — seeing three sets of differently-coloured waves from three gigantic oceans mingle without rancour at Kanyakumari, with the Vivekananda Rock, reiterating that inspiring icon's, that rebel monk's advice….
To stand in the eye of a storm and reach your Still Centre.
Would you care to share a moment when you knew you had touched yours?
---
Shailaja Ganguly is a journalist, writer, voiceover artiste, anchor for classical music and dance by India's best, and a fitness fiend who loves children, yoga and food. She is the recipient of the award for excellence in journalism from the Kanara Saraswat Union, and the Woman Icon of Navi Mumbai Award from the Smiles Foundation, an Economic Times prizewinning NGO. She lives in Mumbai.
Featured photo by S Migaj