SHAILAJA GANGULY pays an evocative tribute to the Kathak maestro, Pandit Birju Maharaj ji, as she describes his extraordinary performance where he donned the role of both Krishna and a seeker
I could not believe my eyes. In one swift, artistic spin, the mischief-eyed, utterly charming cowherd Lord Krishna sporting a naughty smile, quirking an eyebrow and serenading all the besotted Gopikas of Vrindavan with his enchanting flute, metamorphosed into the demure, bashful, adoring Radha, her beauteous face half- covered by her ghunghat, now peeping at him with her kohl-lined eyes, now turning away pretending to reject his amorous advances….
No, I was not dreaming. I was just entranced like millions of rasikas across the globe by the eternal magic of the Dwaapara Yuga dalliance of Krishna and Radha that a silver-haired septuagenarian could unfailingly recreate each time he stepped onstage. Debunking all petty ideas about arresting features, a statuesque figure and many other physical attributes being musts for a dancer to succeed. Poof!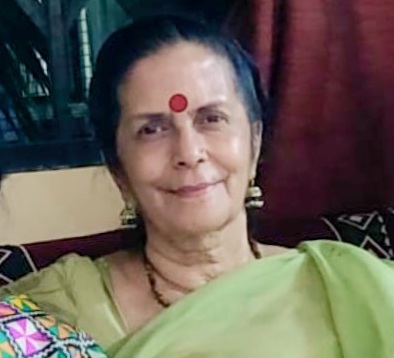 Yes, Padmavibhushan Pandit Birju Maharaj ji, whom we lost this morning, was much more than just a master-exponent of Kathak. This gentle giant, this dancer par excellence was the very personification of the pure and distilled essence of a true seeker offering his worship through that perfection in every expression, every gesture, every move, every breath….
ln that wondrous recital that I had the honour of anchoring, thanks to Sangitmahabharati – the premier institute for performing arts founded by another towering and equally humble talent –tabla virtuoso, Pandit Nikhil Ghosh, Birju Maharaj ji kept the packed auditorium absolutely spellbound with his lightning feet, his flawless abhinaya and the equally incredible canvas of his mind as he capsuled the highest truths in the simplest words and most heartwarming manner on the mike in between the items….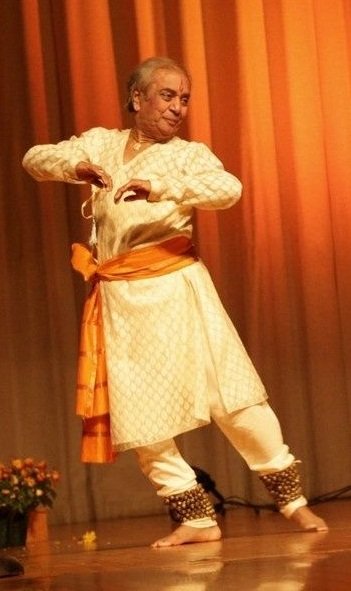 ….Till that mystical, magical moment when after reciting the 'bol's of an intricate piece of footwork, he literally took the stage by storm as he pirouetted almost ceaselessly, the beat and melody rose to a crescendo, every eye widened, every mouth fell open, till the last note and beat died down and there he stood, totally motionless, inexplicably graceful, his eyes and arms raised upward, having offered his all in abject surrender to the Divine that had not just inspired, but also infused him with a magnetic presence and energy beyond compare. In that timeless moment, an overpowering hush descended on that entire auditorium; nothing moved, no one uttered a single syllable.
In that timeless moment, all walls broke down, all boundaries vanished, as a current of indivisible love charged through every cell and pore of the performer and every viewer, as if an entire body of dissimilar people had turned into a single heartbeat!
Rest in Peace, Panditji! On that momentous evening, the glorious lesson this icon for all time taught me was – it is only when you lose yourself that you can find yourself!
---
Shailaja Ganguly is a journalist, writer, voiceover artiste, anchor for classical music and dance by India's best, and a fitness fiend who loves children, yoga and food. She is the recipient of the award for excellence in journalism from the Kanara Saraswat Union, and the Woman Icon of Navi Mumbai Award from the Smiles Foundation, an Economic Times prizewinning NGO. She lives in Mumbai.