SHAILAJA GANGULY reflects on the many humble qualities of legendary tabla maestro Zakir Hussain
A recent viral video showed Zakirbhai mourning the passing on of his dear friend and fellow artiste – the renowned and much respected santoor maestro Pandit Shivkumar Sharma ji. Feeling like an ugly trespasser, l wondered why a human being is denied the privacy of grieving just because he is a celebrity forever within the reach of a clutch of perennially hungry cameras.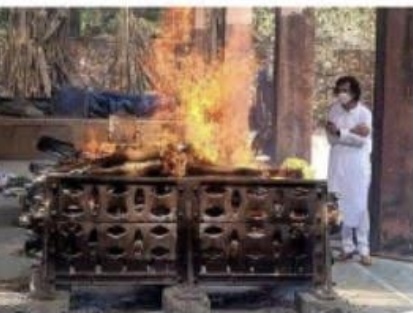 In all the precious interactions that l have had with Zakirbhai, he has always come across as an epitome of perfect etiquette, empathy, graciousness and spontaneous humour. I remember when I was anchoring one of his solo concerts at which the late Sultan Khan was to accompany him, he told me repeatedly that l should speak about Khansahab first, although the norm is to talk about the lead performer and then about the accompanying artistes. But he wanted to make sure that the senior artiste was given his due, right at the beginning.
When he drove me and two other artistes from abroad on a surprise visit to the modest room of a humble artist in Baroda who had gifted him a brilliant portrait he had drawn, he happily ate the dubious looking sweets the thrilled host held out while the rest of us did not, although l did take one but was guilty of hiding it under my convenient saree. He later gave a stern explanation to the foreigners accompanying us about how it is highly impolite to refuse outright what a loving host offers, as in India, a guest is considered as God – Atithi Devo Bhava.
When l told him that my just-widowed sister-in-law was a fan and had asked for an autograph, he wrote her a long and comforting note although he had never met her…which was like an unexpected balm for her pained heart.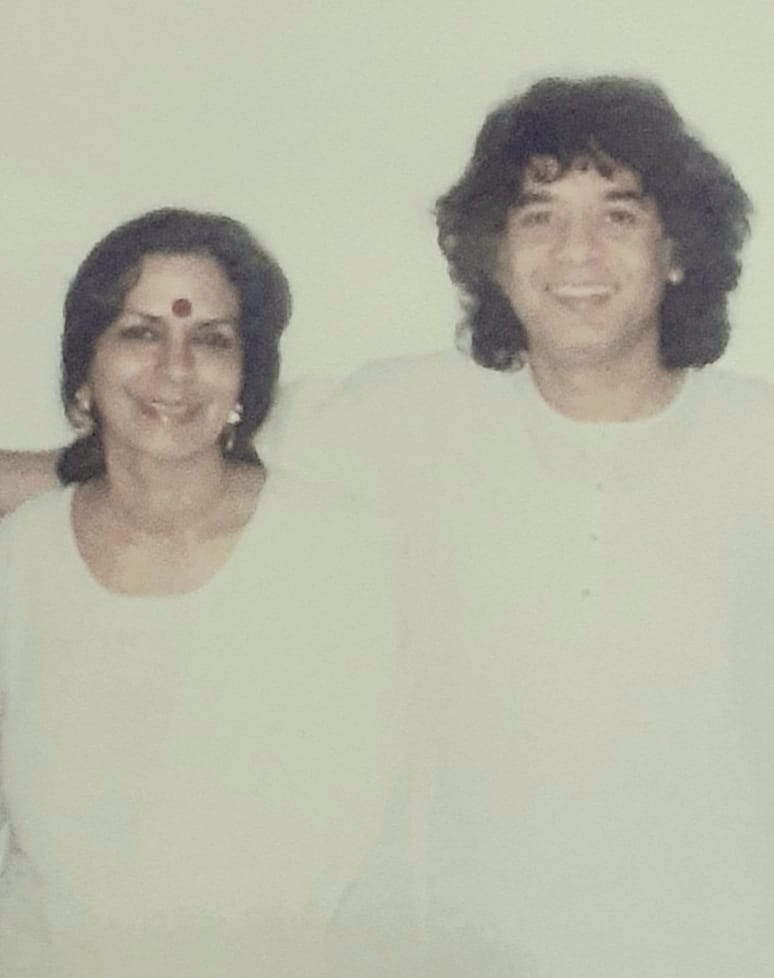 I will never forget his priceless tip about never placing anything upon the case containing your musical instrument or anything else which is your work and passion. That is reverence of a special kind…and here I was watching him like every other voyeur who chanced upon that clip standing, in abject sorrow while the mortal remains of his dear one were being committed to the ceremonial flames.
---
Shailaja Ganguly is a journalist, writer, voiceover artiste, anchor for classical music and dance by India's best, and a fitness fiend who loves children, yoga and food. She is the recipient of the award for excellence in journalism from the Kanara Saraswat Union, and the Woman Icon of Navi Mumbai Award from the Smiles Foundation, an Economic Times prizewinning NGO. She lives in Mumbai.
Featured Photo: Tabla Maestro Zakir Hussain bids farewell to his old friend, Pandit Shivkumar Sharma