While all is fair in love and war, what works is only when you attract success in an upright, honest way with integrity, says REENA SINGH
There are some events you might have attended several years ago, but the lessons learnt remain with you for life. Almost a decade ago, I attended a workshop on Anatomy of Success and Personal Achievement conducted by healer Dr Kaity Cama, also a Reiki grandmaster and Law of Attraction expert. I can still hear her words ringing in my ears.
The spritely lady, who was well in her late sixties at that time mentioned several techniques for attracting love, money, and success to the participants and categorically stated that while all is fair in love and war, what works is only when you attract success in an upright, honest way with integrity and without infringing on anyone's free will — a line she reiterated time and again all through the four-hour long training.
She also added that whatever you gain will be yours only if you fulfil your promises and keep your word.

She began with telling participants about the Silent Persuasion technique and told the group how it could be used with equal success in cementing personal and business relationships. Perhaps the most powerful was the Five-door technique with the doors symbolically standing for blocks in our beliefs. She made participants imagine a wall with a door. You walk in and find another door and another wall. As you open this one, you find yet another wall and yet another door and so on till you have five layers of walls and doors that you must open till you find your green plot of creativity.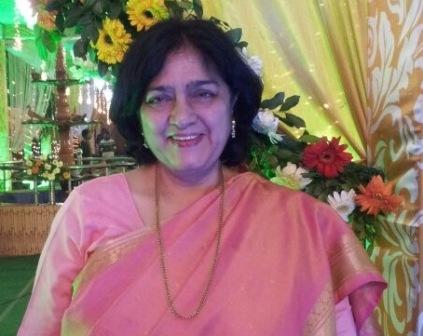 Once you get there, you repeat five powerful affirmations to break down the barriers to what you really want to manifest in your life:

1. I create what I desire
2. I create in the quantity I desire
3. I know how to create
4. I am endowed with creativity
5. What I create is of universal benefit

Energy Balls
She also taught people to feel that subtle energy that Reiki and Pranic healers use to leverage for healing and for breathing in prana or life energy that surrounds all of us here on earth. She taught participants, most of them hardened sceptics from the world of business and target-setting to fashion energy balls between their hands and then infuse them with positive vibrations before placing them on people they wanted to empower or even on clients they wanted to convert to their way of thinking. Or you could simply place them on people you love, your family and friends. "Place one mentally outside your office, and you will have clients walking right in," she suggested.
This activity was a winner and had everyone wanting to learn how to fashion these balls. The trick, she explained, is to make these energy balls and send them to people once every 12 hours, before you master the technique and start sending bigger ones once a day, then once a week and finally, just once for all time.

Kaity Cama has worked miraculous cures in people's lives such as curing cancer and other chronic conditions. "We are spirits and these are afflictions of the body — there is no reason for disease to be there as body cells are renewed every few weeks," she says. Disease is what our mind harbours and we infuse it back into our new cells, so the condition becomes chronic. In the end, it is really a matter of acknowledging that one is a spirit in this world, and of viewing this body as a vehicle that holds the spirit.
---
Reena Singh has more than 37 years' experience in senior editorial positions in The Times of India (TOI) and Genpact. She was Deputy Editor with TOI's spiritual newspaper, The Speaking Tree, where she spent nine years.